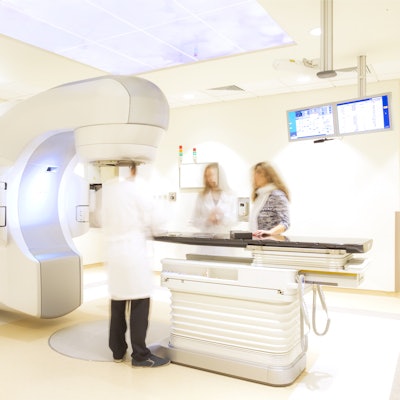 Jeff Michalski, MD, president of the American Society for Radiation Oncology (ASTRO), spoke at the recent President's Cancer Panel, part of the Biden Administration's National Cancer Plan.
At the panel, Michalski shared how ASTRO and the radiation oncology community are contributing to the plan's goals. This included speaking on progress in efforts to develop effective treatments, eliminate inequities, deliver optimal care, maximize data utility, and optimize the workforce, according to the society.
ASTRO in 2023 proposed the Radiation Oncology Case Rate (ROCR) program, a way for Medicare to pay for radiation therapy care that aims to improve access and quality, reduce disparities, and lower patient costs. The program would also move payment from volume-based to value-based by reimbursing radiation therapy services on a per-patient basis.
ROCR would also create a Health Equity Achievement in Radiation Therapy (HEART) payment to provide patients from rural and underserved communities with transportation assistance for their daily radiation treatments.