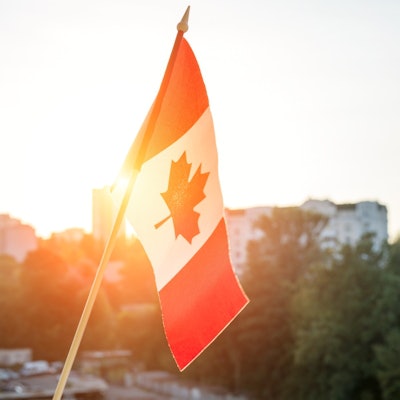 Demand for radiotherapy and radiation oncologists in Canada may grow more quickly than staffing can expand, according to findings published August 9 in the International Journal of Radiation Oncology, Biology, Physics.
A team led by Shaun Loewen, MD, PhD, from the Tom Baker Cancer Centre in Calgary, Alberta, found through its prediction model that this field will experience a "transient" surplus of radiation oncologists in Canada until 2026 followed by a projected deficit in years following.
"Our workforce planning model provides evidence for more trainee requirements to inform stakeholders of possible corrective actions to training programs and recruitment," Loewen and colleagues wrote.
In Canada, the radiation oncologist workforce has experienced both undersupply and oversupply. This instability has led to challenges in the specialty, including longer radiotherapy wait times, high workloads, and recruitment challenges among others.
A previous model employed in 2009 exploring these trends predicted a surplus of trainees in the short term followed by a projected deficit in 2020 relative to radiotherapy demand. This helped program directors to adjust their trainee intake as well as limit future resident transfers.
For this latest study, Loewen and colleagues wanted to reevaluate supply and demand trends of radiation oncologists as part of stewardship efforts by the Canadian Association of Radiation Oncology (CARO) Human Resources Committee. They estimated annual values of preprojection (2005-2019) and projection periods (2020-2040).
To create the prediction model, the researchers collected data on the supply of radiation oncologists by age group, sex, and full-time equivalent status. They estimated the demand for radiation oncologists up to 2040 by using referral patterns for radiotherapy and consultation workload metrics applied to projected annual cancer incident cases. The team also applied baseline model parameters to supply and demand trends collected between 2005 and 2019, including workforce and incident case data.
The investigators reported that their baseline model estimated 485 radiation oncologists will enter the workforce compared to 351 departures between 2019 and 2040. The model also found that peak staffing surplus reached 40 full-time equivalent radiation oncologists in 2016 before declining through 2019 and continuing into the projected timeframe before crossing over demand estimates again in 2027.
Furthermore, sensitivity analyses continued to favor an undersupply of radiation oncologists, suggesting a trainee shortage will take place that is not able to meet expansion needs for the workforce.
"By 2040, a deficit of 80 full-time equivalent positions was simulated by the model," the team wrote.
Continual monitoring efforts, periodic projection model reassessments, and timely corrective actions are necessary, the authors wrote.
"Further research is needed to explore additional strategies that expand capacity while preserving high-quality delivery of radiotherapy, including distributed delivery of cancer care and survivorship management through care team networks," they concluded.
The full study can be found here.