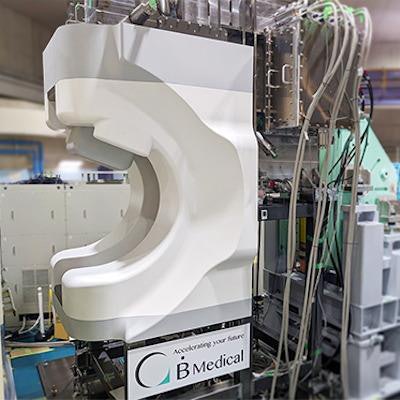 Radiation therapy developer B dot Medical of Japan and researchers from Osaka University have demonstrated the feasibility of an ultracompact proton therapy system.
Researchers from B dot Medical and the university's Research Center for Nuclear Physics (RCNP) reported that the proton beam generated by an accelerator was bent inside the superconducting bending magnet in the system and irradiated to the isocenter by being bent to an arbitrary angle.
This suggests that making the device smaller is reasonable, according to the researchers.
The proof-of-concept study was conducted as part of the International Joint Usage/Research Center program promoted by the RCNP and is the first experimental research using the upgraded azimuthally varying field (AVF) cyclotron beam at the center's accelerator facility.
B dot Medical is a startup that originated at Japan's National Institute of Radiological Sciences.