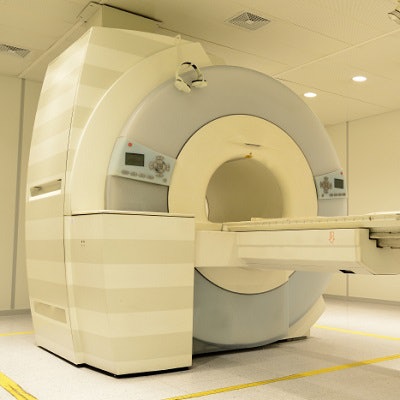 TORONTO - Even with the rapid rise of automated technologies such as AI, radiologists and technologists still have a key role in effective, safe MR imaging and delivering personalized care.
That was the message from James Pipe, PhD, from the University of Wisconsin in Madison, who gave the president's lecture at the International Society for Magnetic Resonance in Medicine (ISMRM) annual meeting. Pipe discussed how imagers can make MRI more valuable and more accessible through simpler, personalized protocols.
"You have a lot of impact in this," Pipe said to an audience of radiologists and technologists. "You are a core piece of this."
MRI is heralded for its ability to detect suspicious findings with high sensitivity. However, its access is limited in much of the world. A 2008 report by the World Health Organization (WHO) stated that about 90% of the world lacks access to the technology, owing to high costs and healthcare disparities.
"In the U.S., if you are Black and go to the emergency room, you are 30% less likely to have access to CT or MR imaging than if you are white," said Pipe, whose research focuses on high-value MRI and spiral MRI among other areas. "If you are in a rural area and you go to a critical access hospital, you are 20% less likely to have access to CT or MR than those living in an urban area."
Complexity is what ties patients, radiologists, and technologists together in this challenge, Pipe said. So, how can radiologists and technologists bring about more value into MRI? Pipe said this means developing a strong conceptual model that enables efficiency and moving toward a personalized protocol that improves the user experience.
Building a strong model
Pipe said building a strong conceptual model means choosing parameters that are intuitive and global, so they are the same across all sequences and predictable and continuous. This translates to simpler flow when achievable.
For scanners, Pipe said that designers should consider what technologists should focus on rather than how much they can do.
"We are not the multitaskers we think we are," he said. "Sometimes, you have no choice because you have a lot to do."
Pipe has been leading research on efficiency in MRI. In a study published in 2020, he and colleagues found that 2D T1 spin-echo for routine structural brain MR imaging is feasible in the clinic with conventional scanners. They also found that neuroradiologists preferred this method for overall postcontrast intracranial evaluation.
AI and the role of advanced technology
While AI has made strides in recent years, Pipe said the technology still has a long way to go before it will impact the person-to-person interaction for MR imaging.
"It's going to get better and faster, and we need to appreciate that," he said. "It's going to be able to do things better than us, but I think the thing it will have the hardest time with is the human side of this."
Although advanced technologies such as AI may lead to faster scan times and faster patient throughput, Pipe said he "encourages" radiologists and technologists to embrace the benefits those come with.
"It's going to help you with a lot of things," he added. "Learning how to use it will make you more powerful."
For the patient
At the center of all imaging is the patient, and Pipe said technologists should have a more central role in coaching patients undergoing MRI exams to mitigate anxiety and improve the patient experience.
Previous reports indicate that patients have a variety of concerns about undergoing MRI exams, including preparation, waiting on results, and potential claustrophobia. However, Pipe said this can be resolved by comforting the patient without using fear-mongering language. He added that while technologists have much work throughout the day scanning patients, they should be empathetic toward patient concerns.
"There is a lot of evidence that communication improves completion rates, no-show rates, the economics of MR, and patient throughput," he said. "These are things only you can do."