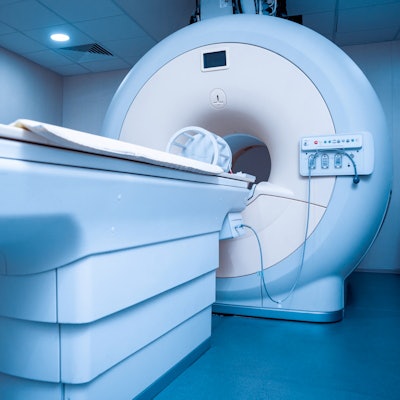 A Brazilian man died January 16 after bringing a concealed gun into the room where his mother was to undergo an MRI exam, according to a February New York Post report.
Leandro Mathia de Novaes, a lawyer, brought a registered, licensed personal handgun into the MRI exam room at the Laboratorio Cura in São Paulo. The MRI's magnetic field caused the gun to fire into de Novaes' abdomen; he was taken to a hospital but died on February 6.
The facility stressed that it had "followed all accident prevention protocols," the Post report noted.
"Both the patient and his companion were properly instructed regarding the procedures for accessing the examination room and warned about the removal of any and all metallic objects," Laboratorio Cura said in a statement.
Magnet-related MRI accidents are rare, but do happen: In 2018, a man from Mumbai, India, died after bringing an oxygen tank into the scanner suite; in 2020 a Swedish nurse who wore a weighted vest into the MRI room was injured; and in 2021, a South Korean man was killed by an oxygen cylinder brought into the MRI suite.