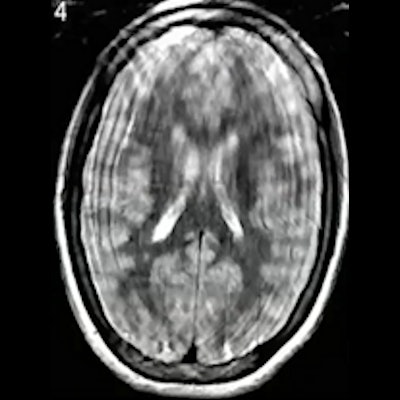 Personalized care is great for individual patients going through MRI scans, but it's not so simple for pediatric patients, according to a presentation given May 8 at the annual meeting of the International Society for Magnetic Resonance in Medicine (ISMRM).
In her presentation, Clare Simcock from the Great Ormond Street Hospital for Children NHS Trust discussed ways MRI leadership can deliver personalized care to children while keeping staff members satisfied.
"It's really important that we aim for personalized care but realize that it's not always possible to do so," Simcock said.
ISMRM is holding this week's meeting in conjunction with the European Society for Magnetic Resonance in Medicine and Biology and the International Society for MR Radiographers and Technologists.
Giving patients a choice
Personalized care gives patients choice and control on their treatment planning. Simcock said the four elements that influence patients referred for MRI include choice and control, as well as what matters to patients and individual strengths and needs.
However, radiology and nursing staff typically speak with children's parents over the phone, so choice and control aren't necessarily always-available options for children.
Knowing which methods may work starts with assessing patients, taking factors such as age and weight into consideration. Simcock said patients under five kilograms are considered for the feed-and-wrap technique, which has a 75% success rate. Cooperative patients over 4 years old may be scanned while awake, though Simcock said this can be time-consuming.
Uncooperative patients, however, may be sedated, which Simcock said has a 98% success rate. General anesthesia may be used for uncooperative patients in situations where sedation may not be used.
Simcock said preparation for pediatric patients undergoing MRI starts at home via educational videos and podcasts for families. These help families understand the procedure, identify misconceptions, and have the opportunity for expressing feelings, among other benefits.
"All you're then doing when a patient comes into the MRI environment is reinforcing what they already know and what they're expecting to happen," Simcock said. "You start building a level of trust."
To create an inviting environment for children, Simcock said play specialists can be employed as a friendly distraction and preparation step. Parents may also be in the scanning room to further support their children, though their presence isn't necessary when it comes to children who are under anesthesia. Children can also watch videos on DVD players while being scanned.
While this may not seem like the most fearsome of feats for pediatric patients to go through, intravenous injections pose another threat to cooperation. Simcock said early explanation can help inform parents, and injections can take place before entering the MRI area.
"Don't wait until the point that you're about to do it [injection] before you launch that bombshell on them. Tell them from the start and work with that," she said.
Distraction techniques radiologists can use for children include nursery rhymes, playing with toys, playing with puppets, singing, and joke telling, among others Simcock included.
Nurse-led sedation can sometimes be employed to children, where no airway interventions are needed. Simcock said nurses administering must be skilled in advanced pediatric airway management and life support. This also means radiologists need to closely collaborate and train with their clinic's anesthetic department.
Keeping staff satisfied is parallel to personalized care, Simcock said. One-on-one meetings, meaningful appraisals, creating welcome change, and flexibility among others can give staff members the powers of choice and control.
Staff members may have different goals that matter to them, including pay, hours, career progression, and wellbeing. Simcock added that addressing staff members' individual strengths and needs could benefit the group as a whole.
Simcock also said that leading by example and engaging with staff can create a culture of continuous improvement. This includes celebrating moments of success.
"It's really important that we lead with empathy. Life can be difficult. There are times when we need to support our staff," Simcock said. "If we support our staff, they can in turn support themselves, patients, and their colleagues more readily."