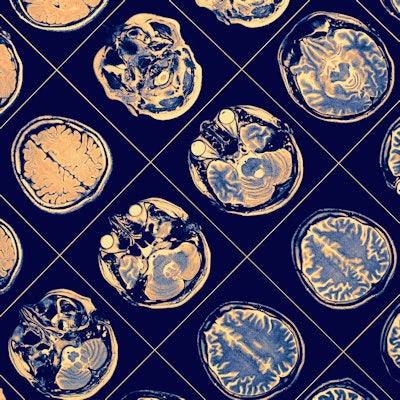 Researchers from Massachusetts General Hospital (MGH) in Boston have developed a compact, portable head-only MRI scanner that can be used in an ambulance, taken to hospital bedside, or installed in small clinics, according to a study published November 23 in Nature Biomedical Engineering.
The device makes brain MRI available in more clinical situations, lead author Clarissa Zimmerman Cooley, PhD, said in a statement released by the hospital.
"Although MRI is the premier imaging modality for brain imaging, the purchase and installation of traditional high-field MRI scanners can be prohibitively expensive and difficult," Cooley said. "Even in a hospital where MRI scanners are available, there are cases where it may be too difficult or dangerous to transport the patient to scanner suites. [Our] work ... was really motivated by this need for more accessible MRI."
Cooley's team designed and tested a prototype for brain MRI that uses a standard electrical outlet and produces less noise than traditional scanners. The 122-kg low-field magnet is the size of a laundry basket, according to the team, and its total weight is 500 lbs; it doesn't require cryogenics and can be moved on a cart by one person.
The researchers tested the scanner on three healthy adults and found that the device produced clinically effective T1-weighted, T2-weighted, and proton density-weighted brain images within 10 minutes.
"This type of technology could really extend the reach of MRI," Cooley said. "With some further development, this could allow truly point-of-care, bedside brain imaging for patients or scanning in remote locations, where MRI has traditionally been unavailable."
Cooley's and colleagues' invention contributes to a trend toward the development of portable MRI: In August, healthcare technology firm Hyperfine Research secured clearance from the U.S. Food and Drug Administration (FDA) for its Swoop point-of-care MRI device.