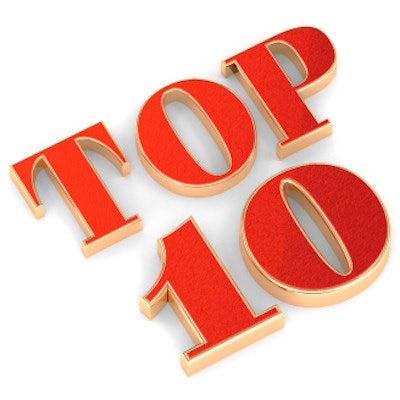 The stunning news that industrial conglomerate GE is spinning off its GE Healthcare division into a standalone company was the top radiology news story of 2018 on AuntMinnie.com, as measured by traffic from our readers. Other top stories included a fatal MRI accident in India and MRI centers reporting problems with their iPhones.
News of the GE Healthcare spin-off came as its parent company struggled to deal with cash-flow problems that prompted it to get booted from the Dow Jones Industrial Average and even cut its once-sacrosanct dividend. Ironically, GE Healthcare has been one of the better-performing segments in the GE portfolio, and the spin-off could make the health division even more competitive and flexible.
In other top stories, artificial intelligence (AI) made headlines throughout 2018, with one of the biggest stories being the release by the U.S. National Institutes of Health (NIH) of a massive database of more than 10,000 CT scans to train and test AI algorithms. The release is expected to spur even faster development and earlier clinical use of AI.
Articles on complications in the MRI suite occupied four of the top 10 spots for the year on AuntMinnie.com. Our third most-read article was about the death of a man in India who carried a metal oxygen cylinder into an MRI suite; a follow-up story on the incident was our No. 9 story.
And the mysterious case of MRI centers experiencing failures of nearby iPhones took up two positions on the top 10 list. Were the problems related to leaking helium? Or were they caused by some other phenomenon?
Below is the full top 10 list of articles on AuntMinnie.com for 2018, as measured by member traffic. We hope you enjoyed reading these stories as much as we enjoyed bringing them to you.
Top 10 stories for 2018