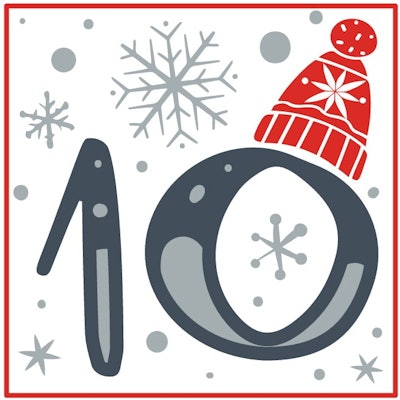 The world may have begun to return to normalcy after the peak of the COVID-19 pandemic, but radiology research continues to analyze the disease's impact and how it presents on medical imaging.
In fact, COVID stories had three spots in the top five of AuntMinnie.com's 2022 10 most viewed stories for the year. One of these reported on the Society of Nuclear Medicine and Molecular Imaging's (SNMMI) warning about COVID-19's omicron variant and its impact on PET/CT scans, while the two others dealt with congressional failures regarding how best to deal with the pandemic and how MRI detects myocarditis in younger people who received the COVID vaccination.
But the number one story this year highlighted the lasting legacy of Dr. Raymond Damadian, who passed away in August. Celebrated as the "father of MRI," Damadian and colleagues produced the first successful human MRI scan in 1977. It was this invention that led Damadian to later be awarded the National Medal of Technology and inducted into the National Inventors Hall of Fame.
Other matters of interest among AuntMinnie readers this year included how quick image interpretation may be considered medical negligence, the contrast media shortage that kept radiology departments and hospital administrators up at night, and ... Star Wars. That's right: One of our top 10 articles in 2022 described an approach to neck pain in the reading room based on a famous character from the movie series.
Keep reading to find out what interested AuntMinnie.com readers most in 2022, and may the Force be with you.