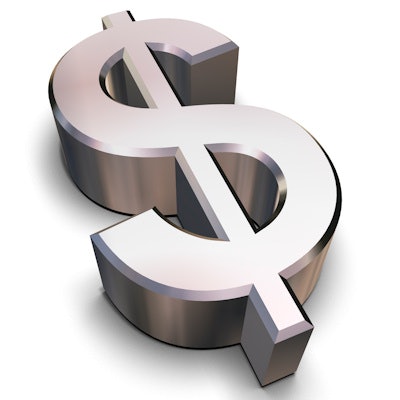 When radiologists find incidental pancreatic cysts on MRI scans, patients can benefit from prompt treatment. But what happens when ordering physicians don't heed the advice of radiologists for follow-up? One outcome is that downstream costs can vary widely, according to an October 9 study in the American Journal of Roentgenology.
Among 200 patients, the average cost to follow-up incidental cysts ranged from $460 to $872, with the highest value due primarily to additional tests. When ordering physicians "overmanaged" these cases compared with radiologist recommendations, costs were on the higher side, at an average of $842 per incidental cyst. When physicians followed radiologists' advice, the cost decreased by 25%. Additionally, when they "undermanaged" patients based on American College of Radiology (ACR) incidental finding guidelines, cost dropped by more than 70%.
"The findings suggest a role for targeted educational efforts, collaborative partnerships, and other initiatives to foster greater adherence to radiologist recommendations, including critical test results notification systems, automated reminders within electronic health systems, and stronger language within radiology reports when no follow-up testing is recommended," wrote lead author Dr. Andrew Rosenkrantz and colleagues from NYU Langone Medical Center in New York City and Hackensack Radiology Group in River Edge, NJ.
Pancreatic cysts are seen in approximately 20% of abdominal MRI scans, according to previous research. The challenge is determining an accurate diagnosis and the need for follow-up treatment based on a cyst's characteristics at the time of initial detection. Therefore, follow-up CT, MRI, or endoscopic ultrasound scans may be needed to better evaluate the situation.
"The costs associated with such events are important to consider given the increasing and unsustainable expenditures of the U.S. healthcare system, the wide variability of care delivery, and the increasing federal mandate to focus on value in healthcare delivery to improve the nation's healthcare system," the authors noted.
The researchers began their study in January 2013 by reviewing the records of patients with incidental pancreatic cysts found on initial MRI scans. They investigated whether a radiologist recommended follow-up testing, such as additional imaging or endoscopic ultrasound. They then calculated the mean cost per cyst and how follow-up and severity of the case, such as a malignancy, affected the mean cost. Dollar amounts were estimated using national Medicare rates and a 3% annual discount rate.
Total medical costs for the 200 patients were $92,182, or $460 per cyst. Additional costs were greater when the ordering physician overmanaged a patient's care relative to the radiologist's recommendation, while costs fell when recommendations were followed.
Cost variation for following up incidental pancreatic cysts on MRI scans
Ordering physician action
No. of patients
Average cost per cyst
As compared with radiologists' recommendations
Overmanagement
24
$842
Adherence
72
$631
Undermanagement
102
$252
As compared with ACR incidental finding guidelines
Overmanagement
36
$845
Adherence
45
$811
Undermanagement
119
$212
"The implications of our work may extend beyond simply pancreatic cyst management itself by providing a research design that can be similarly applied to other common incidental imaging findings, including thyroid and lung nodules," Rosenkrantz and colleagues wrote. "We hope to catalyze a shift in thought process regarding such findings, whereby future investigators will also consider the economic effect and, hence, value of lesion follow-up when evaluating management algorithms for incidental findings."