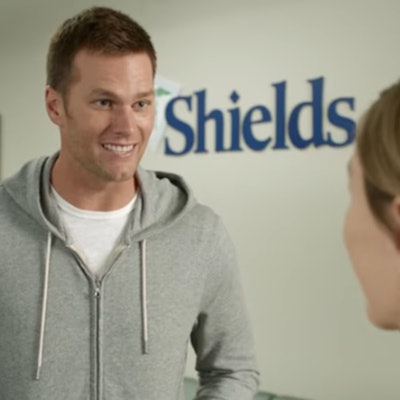 It didn't take long for a Massachusetts-based imaging services provider to join in the celebration of the New England Patriots' historic come-from-behind victory over the Atlanta Falcons in Super Bowl LI.
Right after the win, Shields Health Care Group, a Quincy, MA, imaging services provider with sites in Massachusetts and New Hampshire, aired a TV ad in which Patriots' quarterback Tom Brady gets ready for an MRI scan at a Shields center.
In the ad, a Shields MRI technologist advises Brady to remove all his jewelry prior to his MRI scan. Brady removes rings from his fingers representing his four previous Super Bowl wins, and the technologist places them in a locker as the narrator intones, "Tom Brady trusts Shields MRI -- you can too." But before the locker door is closed, Brady pulls out a fifth ring -- the one he won in this year's Super Bowl.
When the MRI technologist tells Brady he might need a bigger locker at Shields to store his jewelry, the Super Bowl MVP replies, "Roger that!" -- a subtle dig at National Football League Commissioner Roger Goodell. The commissioner suspended Brady for four games at the beginning of this past season for his alleged involvement in deflating footballs during the Patriots' American Football Conference championship game against the Indianapolis Colts in January 2015.
Brady filmed the commercial while serving the suspension at the start of this past season. To the credit and foresight of Shields and its marketing team, the new commercial was filmed in anticipation of Brady and the Patriots winning the Super Bowl. An earlier TV ad shows Brady with four rings and looking forward to needing space for a fifth.
Shields bills itself as the official MRI provider of the Patriots, as well as the Boston Bruins hockey team, Boston Celtics basketball team, and New England Revolution soccer team.