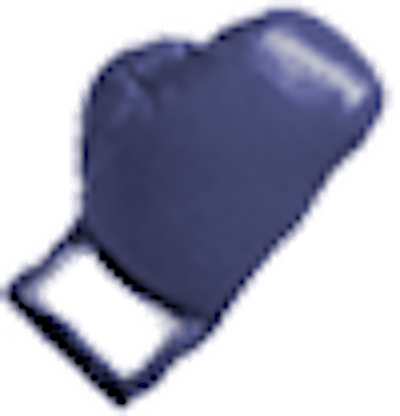 AuntMinnie.com is pleased to present Part VI of our series, Turf Wars in Radiology.
Except for plain x-rays with straightforward findings, the line between rheumatologists and radiologists has historically been clear-cut: rheumatologists order the images; radiologists read and interpret them. And while the advent of in-office MRI could change the picture significantly, no one knows exactly how or to what extent.
Certainly more rheumatologists will begin using in-office MRI equipment. But for now at least, they are relying on and expecting radiologists to do the reading, and may continue to do so for some time.
Will in-office MR be an opportunity for continued collaboration between radiologists and rheumatologists? Or, as rheumatologists become more familiar with the equipment, will the opportunity for partnership devolve into another turf war? Those interviewed for this article placed their bets on collaboration, but only time will tell.
The dawn of the in-office MRI
The reasons why non-imaging specialists feel free to do their own imaging range from financial gain to easing patient burden. For rheumatologists, the latter holds especially true: They've enthusiastically responded to the in-office MRI manufacturers´ marketing efforts because of the devices´ general convenience for patients; because of the specific logistical problems that arthritis patients have with the MRI procedure; and because of the timeliness with which they get reports back from a network of radiologists that the manufacturers supply as part of their service.
"We've developed a small and relatively inexpensive MRI device that is compatible with the office environment," said Tim James, executive vice president of product and market development for MagneVu, a Carlsbad, CA-based manufacturer of a hand-and-wrist MRI scanners.
The device can expedite the diagnosis and assessment of rheumatoid arthritis, said James. "Rheumatologists need to know whether there is structural damage or inflammation inside the joint that the x-ray doesn't see," he said. "The biologic drugs that are now available can stop the erosive process and halt the structural damage but they are more effective if the disease is caught at an early stage."
The equipment is designed to be manageable by non-radiology practices, James said. He said the MagneVu, a 0.2-tesla system, is less sensitive to ambient interference than high-field magnets, requiring no magnet adjustment beyond a brief daily scan.
The in-office devices may help to remove a logistical hurdle that is a particular problem for arthritis patients, he said. Like most patients, they are wary of MRI's reputation for inducing claustrophobia. And lying still on a hard surface for long periods of time is particularly difficult for them.
But James emphasized that the in-office MRI is not intended to cut radiologists out of the picture. "We work closely with radiologists interested in our specific fields of application," he said, noting also the malpractice advantage of having a radiologist involved in the interpretation of the images. "The radiologist provides a lot of credibility and liability coverage, so their role is pretty solid in in-office MRI."
Who's doing the reading?
The juncture where radiologists and rheumatologists meet is the reading room: After obtaining the readings, the rheumatologist e-mails the images to a PACS system for interpretation by an imaging expert.
"We encourage the rheumatologist to work with a radiologist of his or her choice, but we also encourage them to participate with a group of radiologists who are familiar with these small-volume MRIs and familiar with comparisons of these studies to x-rays," James said.
Radiologists need to make peace with the in-office MRI, and rheumatologists need to use it in partnership with radiologists, said Dr. William Bradley.
"We'll see more and more of this. The concept of a small magnet in a clinician's office has been out there for some time," said Bradley, chairman of the radiology department at the University of California, San Diego. Bradley also serves as the chairman of the American College of Radiology's commission on neuroradiology and MRI.
Noting that many orthopedists are sending in-office MRI images out to radiologists to interpret, he envisioned a similar outcome with rheumatologists.
"It's important from a medicolegal standpoint for the rheumatologists to send these to radiologists," he emphasized. "If they don't and they miss something, they'll get sued. If the patient has any other condition in addition to or instead of rheumatoid, the rheumatologist could miss the other condition. If rheumatologists go on to write the report from an in-office MRI, they will be held to the same standards to which radiologists are held."
If the patient is in the rheumatologist's office and the data are available, radiologists would ideally read the MRI in a timely fashion so that the rheumatologist can counsel the patient.
"It would be best if the radiologist would fit around the rheumatologist's schedule," he said. "The rheumatologist could also send the film to any radiologist who has a medical license in the state. In that case, the in-office MRI would be good news for university radiology departments, which would probably be called upon to interpret these MRIs."
Physicians need to sympathize with the convenience benefit an in-office MRI offers patients, said Dr. Nathan Wei, a rheumatologist in private practice in Frederick, MD.
"We've had an in-office MRI for over six years, it allows us to make earlier and more specific diagnoses, and it reveals things that we wouldn't suspect by clinical exam or x-ray," said Wei, a clinical assistant professor of medicine at the University of Maryland in Baltimore and a fellow of the American College of Rheumatology.
"If we can make the diagnosis and start treatment early with a biologic modality we can get remission and prevent degeneration," he said, adding that early treatment is also important in osteoarthritis.
At Wei's clinic, the 0.2-tesla Lunar e-Scan scanner is used (GE Medical Systems, Waukesha, WI). He e-mails the images to a network of musculoskeletal radiologists and receives a report back within 24 hours.
"I then take the report, call the patient, and discuss the MRI findings and a tentative game plan," he said.
Wei did not see the in-office system as a problem for radiologists generally, but he did see the potential for problems with radiologists in his own community.
"I'm sure the local radiologists might feel threatened, but teleradiology isn't going away," he said. "This system allows us to get expert radiology opinions from the best of the best in a timely manner, and so patient care is improved."
How much of the MRI pie do rheumatologists want?
If rheumatologists get excited about in-office MRI, it would be a departure from their current behavior, said Dr. Christopher Lisanti, an MRI specialist practicing in San Antonio.
"Rheumatologists aren't ordering a lot of MRIs," he said. "They may become aware of its potential applications for the diagnosis of rheumatoid arthritis, because MRI would allow for earlier diagnosis and for monitoring the patient's response to medication."
He also raised questions about the quality of images produced by the low-field magnets used in the scanners. "With low-field magnets, you don't have as many options as with high-field magnets, but the low-field devices may be good for claustrophobic patients." He noted that radiologists prefer high-field magnets for their superior signal-to-noise ratio.
The vagaries of insurance billing could make competitive concerns a moot point, Bradley said. For now, a rheumatologist who does his own imaging is required to have a radiologist do the reading in order to obtain reimbursement.
"Any rheumatologist who tries to read these and bill for them would be a fool," he said. "I wouldn't want to try adjusting medication for rheumatoid arthritis, either. I think, to do it right, the radiologist should be doing the reading, but there will be some pressure on the radiologist to perform some contemporaneous reading. However, if it's done properly, the in-office MRI could be a good thing."
By
Paula Moyer
AuntMinnie.com contributing writer
November 25, 2002
Related Reading
Turf Wars in Radiology, Part V: Radiologists, orthopedists put best foot forward, October 1, 2002
Turf Wars in Radiology IV: Radiologists, ob/gyns sound off on fetal imaging, September 26, 2002
Turf Wars in Radiology, Part III: All is not lost in nuclear cardiology, August 31, 2001
Turf Wars in Radiology, Part II: Team approach calms turf tension in interventional pulmonology, August 17, 2001
Turf Wars in Radiology, Part I: Rads, attendings duke it out in the ER, August 10, 2001
Copyright © 2002 AuntMinnie.com