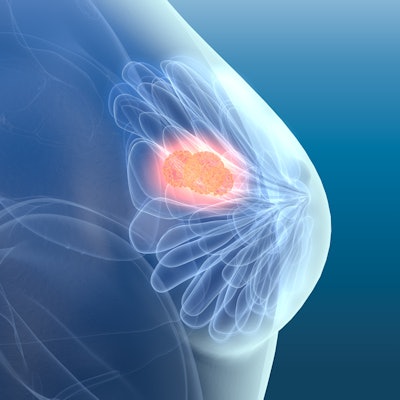 GE HealthCare's PET radiotracer Cerianna (F-18 fluoroestradiol) has been included in the National Comprehensive Cancer Network (NCCN) guidelines for imaging breast cancer.
The NCCN guidelines for clinicians and patients now recommend the use of Cerianna PET for estrogen receptor-positive disease under certain circumstances during the systemic staging workup of patients with recurrent or metastatic breast cancer, GE said. The radiotracer is indicated as an adjunct to biopsy.
Cerianna was developed by French biomarker firm Zionexa, with the PET tracer receiving clearance from the U.S. Food and Drug Administration (FDA) in 2020. In May 2021, Zionexa was acquired by GE HealthCare.