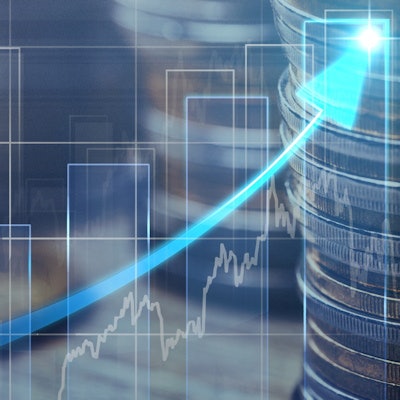 The European nuclear medicine community could see increased demand for PET imaging if the monoclonal antibody lecanemab receives approval for the treatment of Alzheimer's disease, according to the European Association for Nuclear Medicine (EANM).
In a recent editorial, members of the EANM's Neuroimaging Committee noted that approval of disease-modifying treatments for Alzheimer's disease could increase the need for amyloid PET by a factor of 20 and that introducing amyloid PET-guided treatment could prompt a major challenge for health systems.
"The EANM Neuroimaging Committee believes that amyloid PET is now at a historical turning point, where it has paved the way for early [Alzheimer's disease] diagnosis and now may also have therapeutic implications," the group wrote. The article was published online March 4 in the European Journal of Nuclear Medicine and Molecular Imaging.
Lecanemab (Leqembi, Eisai, and Biogen) is currently under review by the European Medicines Agency (EMA). The drug was approved for the treatment of Alzheimer's disease under the U.S. Food and Drug Administration's (FDA) accelerated regulatory pathway on January 6.
Treatment with Leqembi is indicated in patients with mild cognitive impairment or those in mild dementia stages of disease, the population in which the treatment was studied. The drug is a monoclonal antibody that targets beta-amyloid plaque deposits in the brain which are believed to induce symptoms of the disease. In clinical trials, amyloid PET scans showed reductions in amyloid burden, with imaging radiotracers used to quantify plaque levels.
"The nuclear medicine community should ... be prepared to adjust its capacities to the increased demand for amyloid PET radiotracers, PET imaging infrastructure, and training for image reading in the near future," the group wrote.
EANM committee members wrote that they see a great potential for repeated amyloid PET scans to identify patients who may not respond to treatment, to guide the dosage and duration of the therapy, or to plan return of the therapy after a temporary break.
Japanese drug developer Eisai led the development and testing of Leqembi and has partnered with Biogen for commercialization and marketing. The two companies previously collaborated on the controversial Alzheimer's drug Aduhelm, the first anti-amyloid plaque monoclonal antibody to reach the market.
"If the EMA approves lecanemab following the FDA, European authorities are likely to expand access to amyloid PET, overcoming the current restrictions in numerous countries," the group concluded.