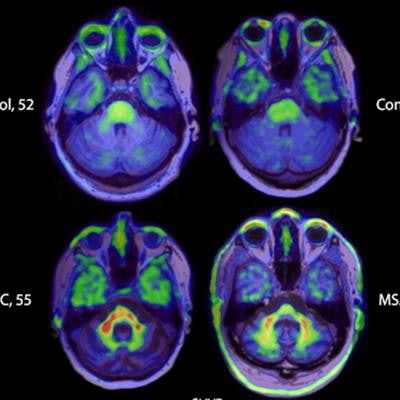 Swiss biopharmaceutical company AC Immune has received a $500,000 grant from the Michael J. Fox Foundation for Parkinson's Research (MJFF) to continue development of its alpha-synuclein (a-syn) PET tracer, ACI-12589.
The grant will fund ACI-12589 dosimetry studies in healthy individuals and development of good manufacturing practices (GMP) manufacturing, as well as support ACI-12589 PET scans in additional human subjects to further evaluate disease and target specificity. The aim is to assess potential PET signal retention in a-syn-positive patients with Parkinson's disease/dementia with Lewy bodies, versus expected a-syn-negative Alzheimer's disease, progressive supranuclear palsy, and spinocerebellar ataxia subjects.
Earlier this year, AC Immune and its collaborators reported clinical proof-of-concept data on ACI-12589, with the PET tracer generating the first live images of a-syn in the human brain.
AC Immune has received continuous grant support from MJFF since 2015 to develop a-syn PET tracers.