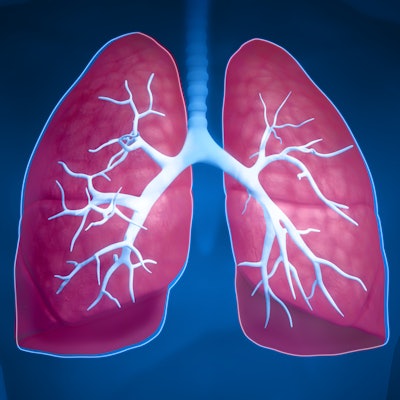 Black patients are diagnosed with, hospitalized for, and die of pulmonary fibrosis at younger ages than their white or Latinx counterparts, according to a study published March 10 in JAMA Network Open.
A team led by Dr. Ayodeji Adegunsoye of University of Chicago Medicine in Illinois conducted a study that included data from 4,500 patients with pulmonary fibrosis taken between January 2003 and April 2021. The group found that Black patients were diagnosed with pulmonary fibrosis at an average age of 57.9 years, compared to 68.6 years for white patients, were more likely to be hospitalized compared to white and Hispanic patients, and were younger at the time of their first hospitalization, lung transplant, and death.
The investigators believe that "the disparities seen in the study are likely linked to ... socioeconomic factors that put Black patients at a higher risk of environmental exposures," according to a statement released by the hospital.
"These results are so profound that I believe we should be screening everyone for pulmonary fibrosis earlier, especially if a patient has any risk factors," Adegunsoye said in the statement. "If you can pick up the disease sooner, the outcomes will improve."