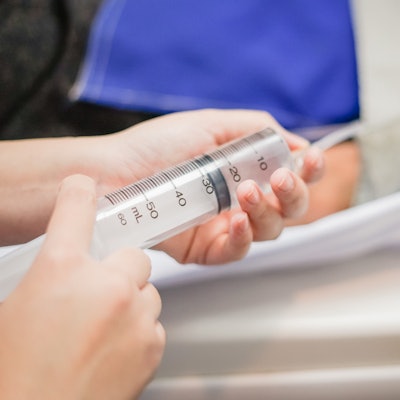 GE Healthcare's Pharmaceutical Diagnostics business is investing $80 million to increase manufacturing capacity by 30% at its Active Pharmaceutical Ingredients site in Lindesnes, Norway.
The company said the investment aims to create around 100 new jobs. The investment is part of the company's broader commitment to address future global demand for iodinated contrast media, GE said. The goal is to produce 30 million more doses of contrast media per year by 2025.
The 100-acre Lindesnes site has been operating since 1974 and employs 450 people. Recently, GE Healthcare entered into a multiyear agreement with SQM, a Chile-based mining company, to secure increasing supply of iodine for the contrast media.