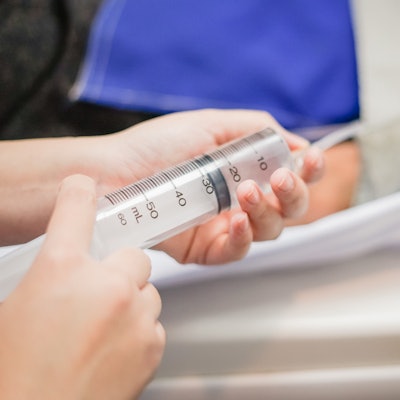 The American College of Radiology (ACR) has changed its accreditation rules regarding supervision of CT and MRI intravenous contrast administration.
The new rules now stipulate that a radiologist can provide either direct or general supervision of contrast administration and ensure compliance with the ACR's guidance in its manual on contrast use.
The ACR also noted that additional types of healthcare providers can provide direct supervision of intravenous contrast, under the general supervision of a radiologist. These providers include nonradiologist physicians, advanced practice practitioners like nurse practitioners and physician assistants, and registered nurses who have followed a treatment algorithm.
The ACR noted that under the new rules, the healthcare provider conducting the direct supervision must be able to provide assistance and direction throughout the entirety of the procedure but does not have to be in the room while the procedure is being performed.
There should be at least one person in the room observing the patient who can recognize adverse events related to contrast use and summon medical assistance if needed, the ACR guidelines state