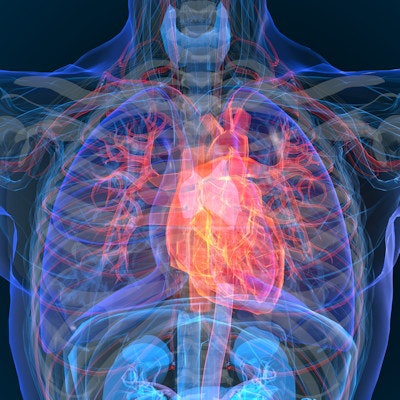 Artificial intelligence (AI) software developer Zebra Medical Vision has received U.S. Food and Drug Administration (FDA) 510(k) clearance for HealthCCSng, an AI-based software application for analysis of coronary artery calcium (CAC) on nongated CT studies.
The software is designed to identify previously undetected cardiovascular disease and enable earlier preventative treatment. It categorizes patients into three risk categories based on the extent of CAC it has detected.
Importantly, HealthCCSng quantifies CAC as an incidental finding on commonly ordered nongated CT scans. CAC has usually been quantified on a cardiac-gated CT scan, which subjects patients to added radiation exposure, as well as increased costs; cardiac-gated CT studies are typically not covered by insurance companies, Zebra Medical said.
The software will enable integrated delivery networks and commercial payors to actively manage and stratify the health risk of their covered populations, according to the firm. Patients can then be placed on relevant care pathways to prevent or mitigate the chance of a future cardiac event, Zebra Medical said.
HealthCCSng, which previously received the CE Mark, is the eighth Zebra Medical AI application to receive FDA clearance.