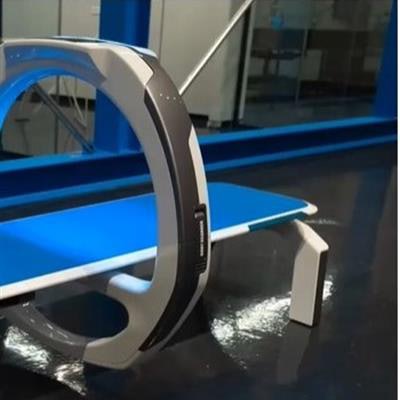 Digital x-ray developer Nanox is embarking on a spending spree, inking agreements to acquire artificial intelligence (AI) software firm Zebra Medical Vision for up to $200 million and teleradiology services provider USARad Holdings for $30 million.
Nanox will pay $100 million upfront in stock for Zebra with the potential for an additional $100 million, including $16 million for signing three business contracts within six months of the deal being completed and $84 million for completion of certain milestones.
Separately, the company has also signed a binding letter of intent to pay $21 million in Nanox shares and $9 million in cash for USARad and its related company Medical Diagnostics Web (MDW). Nanox would pay $18.5 million at closing for USARad, with the remaining $8.5 million expected to be paid upon achievement of milestones. The remaining $3 million for MDW would also be paid in Nanox shares.
For Nanox, the acquisition of Zebra will further its goal of developing AI-enabled hardware and software devices, according to the vendor. Nanox said that the purchases of Nanox and USARad would also help address the international shortage of medical imaging devices, radiologists, and connectivity between countries and societies in analyzing medical data.
A fellow Israeli startup, Zebra Medical Vision was one of the earliest entrants into the field of radiology AI, focusing on the application of AI algorithms to assist in population health management. To date, the company has garnered U.S. Food and Drug Administration clearance for seven imaging AI algorithms and the CE Mark for 10 AI models. It has also recently debuted a 3D-modeling software application for x-rays used in preoperative planning of orthopedic surgeries.
What's more, Zebra Medical has secured partnerships with companies and healthcare organizations such as Johnson & Johnson, InterMountain Health, the National Health Service (NHS) of both Scotland and England, and Clalit Health Services in Israel. In addition, the firm's technology has received a Current Procedural Terminology (CPT) reimbursement code for the early detection of osteoporosis.
Once the deal is completed, Zebra Medical will be run as a wholly owned subsidiary of Nanox. The companies said they will then pursue their vision of population healthcare management on a large scale, offering AI software applications to both payers and providers as part of a modality package for detecting chronic diseases.
Meanwhile, the expected acquisition of its recent partner USARad would provide Nanox with access to trained radiologists and lower the barrier to market entry in the U.S. and other countries around the world, Nanox said. Earlier this year, Nanox and USARad had announced plans to introduce a radiology diagnostic service based on its radiologists and over 20 AI-based decision-support algorithms. And in 2020, the companies had announced a partnership to bring 3,000 Nanox systems to the U.S., including its Nanox.ARC and Nanox.Cloud offerings.
USARad currently has 300 certified radiologists in the U.S. and also has relationships with hundreds of medical practices across multiple specialties, as well as urgent care centers and other providers, according to the firm. Siemens Healthineers also holds an equity position in USARad.
The deal would enable Nanox to offer management of medical service organizations, a model in which Nanox would manage functions and capabilities such as medical billing, quality assurance, and compliance.

"The Nanox.ARC, together with the acquisitions of Zebra Medical Vision and USARAD, if consummated, would move us toward our vision of deploying our systems and have the support of a large network of radiologists empowered with highly advanced AI algorithms that will allow for the rapid interpretation of medical images into actionable medical interventions, which would represent an end-to-end, globally connected medical imaging solution," said Ran Poliakine, Nanox chairman and CEO, in a statement. "Furthermore, we are working to offer a solution even greater than that: population preventive health care through application of Zebra's AI technology, if the acquisition is consummated."
Nanox noted that the proposed acquisition of Zebra Medical is subject to, among other conditions, approval by Zebra Medical's equity holders. Also, the purchase of USARad is subject to due diligence and negotiation of a definitive agreement. In addition, both deals are subject to satisfaction of regulatory approvals and other customary conditions. Nanox did not provide an expected timeline for closing of the deals.