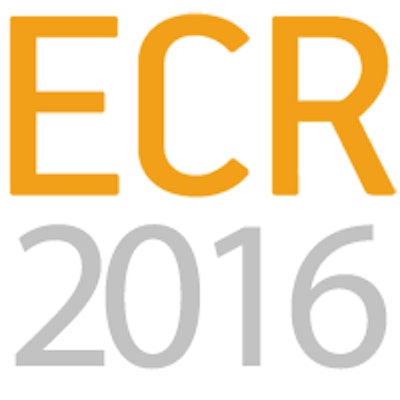 VIENNA - Getting enough sleep may have profound effects on health, but sleep duration has no effect on the development of coronary artery disease, researchers reported on Friday at ECR 2016.
In a study of nearly 2,000 patients referred for coronary CT angiography (CTA), the group from Semmelweis University in Budapest, Hungary, did not find a higher rate of coronary artery disease (CAD) among those who habitually slept more or less than the standard eight hours.
"There was no difference in the extent of coronary disease when we compared different sleep-length categories," said Gabriella Marosi from the university's cardiovascular research group.
Those results may seem counterintuitive, considering the known effects of sleep deprivation on human health. But multiple analyses in patients referred for coronary CTA offered no evidence that sleeping more or less than normal was harmful to coronary artery health.
A known health risk
"Sleep of adequate duration and quality is essential for preserving health and maintaining homeostasis; endocrinal and metabolic effects of sleep deprivation are well-known," Marosi said.
For example, short-term sleep deprivation can induce a proinflammatory state and higher blood pressure, while long-term sleep deprivation is associated with a higher prevalence of hypertension, dyslipidemia, diabetes, and obesity, she said. A 2015 paper showed an association between long-term sleep deprivation and higher calcium scores.
"In this study, we aimed to assess the effects of sleep duration on any kind of coronary plaques using coronary CT angiography," hypothesizing that there is an association between calcified and noncalcified plaques and sleep duration, Marosi said.
The study included 1,829 patients (mean age, 57 years; 43% women) referred for CTA due to suspected coronary artery disease. Patients with a history of stroke, revascularization, or myocardial infarction were excluded, as were those younger than 18 years. All patients completed a questionnaire asking about their sleep habits, cardiovascular risk factors, and other diseases.
Those with visible plaque of any kind at CT were classified into the CAD group (n = 1,351), while those without coronary artery plaque, including calcified, noncalcified, partially calcified or fibrotic, were put into the non-CAD group (n = 478).
No association
Traditional coronary disease risk factors such as hypertension, diabetes, and dyslipidemia were all more prevalent in the CAD group versus the non-CAD group (p < 0.001 for all). However, sleep duration, though barely significant (p < 0.04), didn't vary much between the CAD and non-CAD groups.
Moreover, after adjusting for age, gender, and traditional risk factors, the association between sleep duration and the presence of plaque was no longer significant (p = 0.18). In contrast, the significant relationship between CAD and age, gender, and traditional risk factors persisted (p < 0.001 for all).
Cardiovascular risk factors, sleep duration in CTA patients
CAD group (n = 1,351)
Non-CAD group (n = 478)
Hypertension
68.4%
45%
Dyslipidemia
45.3%
26.8%
Diabetes
16.5%
6.5%
Average sleep time (hours)
7.0 ± 1.2
6.9 ± 1.1
"After adjusting for age, gender, and cardiovascular risk factors using logistic regression, we did not find any association between sleeping time and coronary artery disease, while the known cardiovascular risk factors were independent predictors for coronary artery disease in our study as well," Marosi said.
A secondary analysis divided sleep length into three categories: short sleepers (< 5 hours), normal sleepers (5-9 hours), and long sleepers (> 9 hours). As part of this analysis, the investigators also calculated a segment involvement score to look at the extent of coronary artery disease relative to sleep duration.
"In patients with suspected coronary artery disease, the sleep duration did not show an independent association with the presence of coronary plaques, and there was no significant difference in the extent of coronary disease when we used different sleep-length categories," Marosi concluded.
Responding to a question after the talk, Marosi said her team is preparing to study individuals with obstructive sleep apnea to determine if these individuals are at greater risk of developing cardiovascular disease.
For this next project, the researchers are collaborating with the National Sleep Research group, co-author Dr. Pal Maurovich-Horvat, PhD, told AuntMinnieEurope.com. Individuals with sleep apnea are likely part of the present cohort as well but the number is unknown, he said.