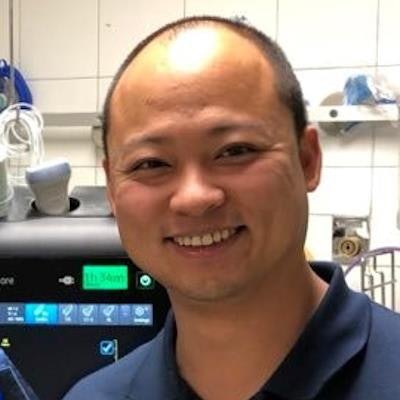 As the novel coronavirus swept across Europe in March 2020, the world became captivated by the story of an emergency medicine physician in Spain who contracted COVID-19 while caring for patients. Dr. Yale Tung Chen tells his story in this talk.
In the April 30 presentation from AuntMinnie.com's 2020 Virtual Conference, Chen describes how point-of-care ultrasound helped him track his condition, and he also shares some of the telltale signs of COVID-19 that are evident on lung ultrasound scans. He also describes the safety and hygiene steps taken at his hospital to prevent the spread of infection among patients and staff.
Chen is an emergency medicine physician at La Paz University Hospital in Madrid.