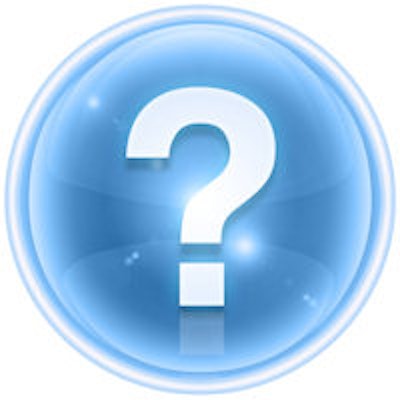 As healthcare reform continues to roll out, radiologists find they are being challenged on all fronts. Not only have radiology procedure volumes slowed, the job market remains tight, making it difficult to determine how many radiologists should be trained going forward.
The issue was mulled during an RSNA 2013 special interest session on planning for the future radiology workforce. The session explored the reasons for conflicting pressures on radiology and how the specialty can respond in terms of radiology trainees.
Participating in the discussion were Dr. Edward Bluth of the Ochsner Clinic Foundation, Dr. Cheri Canon of the University of Alabama at Birmingham, Dr. Jocelyn Chertoff of Dartmouth-Hitchcock Medical Center, and Dr. Carolyn Meltzer and Dr. Mark Mullins of Emory University School of Medicine. The session was based on a commentary the group published in the Journal of the American College of Radiology (October 2013, Vol. 10:10, pp. 757-759).
"This is most definitely a time of challenge in healthcare; if we can say one thing about the future, it's that it's fraught with uncertainty," session moderator Meltzer told attendees. "We are past the era of double-digit volume growth in our departments. There's a depressed job market, so it's a hard time for new radiologists to be coming into practice."
There are jobs, but not perfect ones
During his part of the session, Bluth reviewed results from the second annual workforce survey he and his panel colleagues conducted under the auspices of the American College of Radiology (ACR) Commission on Human Resources. The team used the Practice of Radiology Environment Database (PRED) to identify 2,067 radiology practice leaders and asked each to complete an electronic survey (JACR, October 2013, Vol. 10:10, pp. 750-756).
"There seems to be a job for most people, but the market is a bit tighter than it's been in the past, and the available positions might not be what residents initially want," Bluth said.
While there are numerous variables that affect the radiology workforce, from the survey findings Bluth's group recommended maintaining the present number of diagnostic radiology residency slots -- with the caveat that training techniques must be modified to help residents transition from a volume-based imaging model to a value-based one.
Need vs. surplus
Many factors in the past have driven down the need for radiologists, including the Deficit Reduction Act of 2005 and radiology benefits management (RBMs) firms, Canon told session attendees.
"RBMs, clinical decision support, and radiation concerns have all contributed to a decrease in imaging volume -- and some of this decline is appropriate," she said. "With the [Patient Protection and Affordable Care Act (PPACA)], we'll see an increase in bundled payments and patient deductibles, which could also slow things down."
Then again, PPACA may boost imaging volume, at least for radiographs, Canon said. And as the baby boomer population continues to age, there will be a greater need for imaging.
"The population of those older than 65 will double between 2012 and 2060," she told session attendees. "In general, projections say that demand for physicians will outstrip the supply through 2025."
The real challenge for radiology in terms of determining how many new doctors to train comes with the five-year lag time of residency, according to Canon.
"Most program chairs are reluctant to tinker with resident numbers," she said. "They don't want to put themselves out on a limb and increase the amount of residents, because it's not always clear who will pay for it. They're also uncomfortable giving up accredited positions, lest they lose associated funding."
Because radiology doesn't tend to drive clinical demand, but instead responds to it -- with interventional radiology an exception to some extent -- it's more important to consider how radiology residents are trained rather than guess how many should be trained, according to Canon.
"I suggest that we spend less time trying to predict the future, and more time training radiologists who are adequately prepared for the future," she said.
Is radiology still attractive?
Radiology remains a relatively contracted job market, according to Mullins, who serves as director of Emory's radiology residency program. Add to that the amount of debt that medical students incur, and the specialty may look less attractive than it has in years past, which could influence trainee numbers.
"I probably don't have to convince you at this point that the job market is challenging for our trainees," he said. "I know debt affects people's decision-making process. A few years ago one of my fellows told me he owed $250,000 in student loans, and he had married someone from medical school with about the same amount, so they were dealing with $500,000. Whatever you might say in terms of personal philosophy, this kind of debt will affect people's decisions going forward."
Formula for success
Is it possible to successfully predict workforce needs in radiology going forward? Yes and no, according to Chertoff.
"The good news is, yes, there is a strategy, but the bad news is that we don't know what it is," she said. "And the ugly is that we're going to be in trouble if we don't get this figured out. We can't keep doing what we're doing."
There's a lot of talk about value-based imaging and positive patient outcomes. But that's not the whole picture, according to Chertoff.
"Defining and demonstrating the value of imaging is necessary but not sufficient," she said. "It's important to do that, but we need to do more by participating in the decisions that will shape the future of healthcare. It's not enough to follow trends because we'll always be a step behind. Instead, we need to create the next trend."