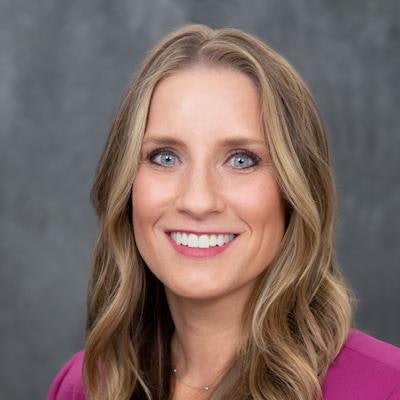 Technology should be at the forefront of recruiting efforts for radiologic technologists, according to a new column from Elizabeth Grieger of Cassling.
With the need to fill radiology roles with top talent -- and to do so fast -- hospitals are in a position where they need to step up their recruitment efforts and take action. A report from KaufmanHall found that 98% of hospital and health system leaders raised starting salaries and minimum wage while 84% introduced signing bonuses as part of their recruitment strategy.
Naturally, this bump in compensation is favorable in the eyes of job applicants. But it's only one layer of a radiology recruitment strategy. Alongside quantifiable factors such as salary and benefits, hospital size, patient volume, and work schedule, qualitative factors like innovation also come into play. And you can't talk about innovation without technology.
How technology fits
In 2022, the consulting company Gallup asked 13,085 U.S. employees what mattered to them most when deciding to accept a job offer from a new employer. While an increase in pay and benefits tops the list at 64%, other key factors offer a lens into how high-quality technology can help attract (and also retain) radiologic technologists: work-life balance (61%) and the ability to do the work they most excel at (58%).
Balance in the (work)force
Capturing medical images for hours at a time is demanding work. When you layer unusually high patient volumes on top of this, stress and burnout bubble to the surface. In a recent report by Medscape, radiology professionals cited too many hours (62%) and a lack of autonomy (41%) as contributing factors to their burnout.
Investing in advanced healthcare technology can offer support on both of these fronts. Consider this in the context of a new fleet of modern CT scanners. Enhanced image quality helps radiology technologists accelerate radiologists' clinical decision-making and achieve precise imaging results in less time. Meanwhile, workflow standardization means technologists are empowered to use a suite of similarly operating scanners without having to know the quirks of individual systems that have been piecemealed together by a department over time.
Working top of license
Radiologic technologists must master imaging procedures as a core competency, but their strengths also lie in their soft skills. Radiologic technologists are passionate about helping patients feel comfortable, relaxed, and supported throughout their care journey.
Older healthcare technology has a tendency to hinder rather than help these efforts. Aging CT scanners, for instance, tend to produce "noisier" images that are harder to interpret. Aside from the negative impact on workflow efficiency, this can leave radiologists feeling less confident in their evaluation of medical images. The need to perform follow-up scans to verify results can create frustrations for patients and staff alike and ultimately impact care.
With the ability to deliver high image quality at lower doses, modern imaging technology helps radiology professionals do their jobs better. And with the addition of mobile workflow capabilities, technologists can stay close to patients throughout the scanning process and help put any concerns they have to rest.
Radiology recruitment advantage
While older MRI scanners may still have some life left in them, think about all that has changed over the course of their lifetime. Imaging demand has increased. The patient population is aging. Patient needs are becoming more complex.
With all these variables on the table, it's no surprise that radiology technologists want tools at their disposal that will help them be efficient, effective, and at the forefront of the field. It's ultimately what can help attract them to your hospital and keep them as valued employees.
Elizabeth Grieger is vice president of growth & innovation at equipment service and distribution firm Cassling. The comments and observations expressed are those of the author and do not necessarily reflect the opinions of AuntMinnie.com.