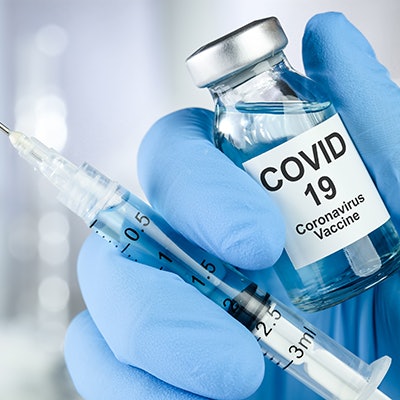 A radiologic technologist (RT) in Southern California died after receiving the second dose of the COVID-19 vaccine, according to a January 26 article in the Orange County Register.
Tim Zook was an RT at South Coast Global Medical Center in Santa Ana, and received the second dose of the Pfizer/BioNTech vaccine on January 5, according to the article. He soon began experiencing symptoms like an upset stomach and breathing trouble, and his colleagues walked him to the hospital's emergency room.
Zook was hospitalized for several days, and as his condition worsened eventually he was transferred to the University of California, Irvine Medical Center. He died on January 9 after experiencing several "code blue" alerts, according to the article.
Zook's death has been reported to the U.S. government's Vaccine Adverse Event Reporting System, and so far it hasn't been determined whether his death was related to the vaccine. The Orange County coroner has not yet issued a cause of death.
The article said that Zook was excited to receive the vaccine, and even posted a picture on his Facebook page with a Band-Aid on his arm and his completed vaccination card.