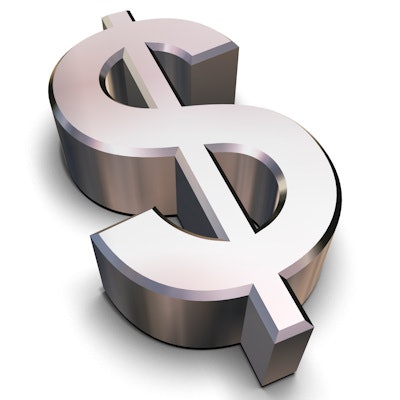 Radiologists ranked sixth on a survey of physician salaries produced by Medscape, with an average annual compensation of $396,000.
Orthopedic physicians stood at the top of the list as the highest-paid doctors, with a $489,000 average annual salary. They were followed by plastic surgeons at $440,000 and cardiologists at $410,000. Rounding out the top six slots were urologists at $400,000 and otolaryngologists at $398,000.
Bringing up the rear were family medicine physicians at $209,000 and pediatricians at $202,000. These two physician specialties also occupied the bottom two slots in last year's compensation survey, according to the report.
Radiology salaries grew about 5% last year, compared with growth of 24% for plastic surgery and 16% for allergy and immunology. About 62% of radiologists felt they were fairly compensated, compared with 68% of emergency medicine physicians (the most satisfied) and 41% of nephrologists (the least satisfied).
Overall, the U.S. produced an average salary of $301,000 for all physician types. Doctors were paid the most in the North Central region of the U.S., with an average annual salary of $317,000, compared with $303,000 in the Great Lakes region and $301,000 in the Northwest. The lowest salaries were found in the Mid-Atlantic region at $282,000, followed by the West at $290,000 and Southwest at $292,000.
Medscape's Physician Compensation Report 2017 included responses from 19,200 doctors across 27 medical specialties.