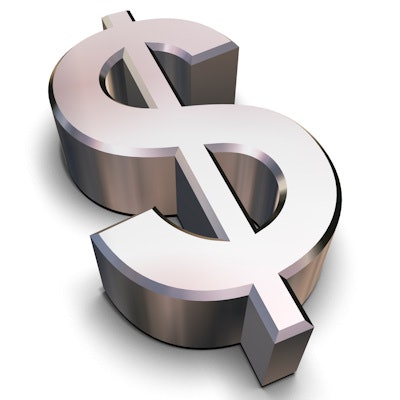 The median annual salary in 2017 for U.S. radiologists has topped $500,000 for the first time, according to a new survey on physician compensation by the American Medical Group Association (AMGA). The growth continues a recovery in radiologist salaries that began in 2014.
The increase represents growth of 2.6% compared with 2016, when the median salary was $490,399. What's more, the growth rate for radiologist salaries seems to be accelerating, as radiologist salaries only grew 1.4% in 2016 over 2015.
Radiologists also saw growth in their median weighted relative value units (RVUs), which were up to 9,212 in 2017, compared with 8,907 in 2015.
Radiologist median compensation, 2014-2017
2014
2015
2016
2017
Radiology – diagnostic
$476,013
$483,660
$490,399
$503,225
Weighted RVUs
8,463
8,605
8,907
9,212
As in past years, radiologist compensation varied based on group size, with radiologists working in groups from one to 300 full-time equivalents reporting compensation of $545,000, and those working in groups larger than 300 physicians reporting compensation of $493,530. Radiologists in smaller groups were more productive, however, with median work RVUs of 9,780, compared with 9,097 for those in larger practices.
As in past AMGA surveys, radiologists landed in about the middle of the pack compared with other medical specialties.
2017 physician median annual compensation by specialty
Specialty
Compensation
Cardiac/thoracic surgery
$690,000
Cardiology – cath lab
$598,675
Orthopedic surgery
$581,092
Gastroenterology
$519,124
Radiology – diagnostic
$503,225
Cardiology – general
$485,945
Dermatology
$457,118
Anesthesiology
$415,685
Emergency medicine
$348,178
Neurology
$295,211
Internal medicine
$259,765
Family medicine
$242,210