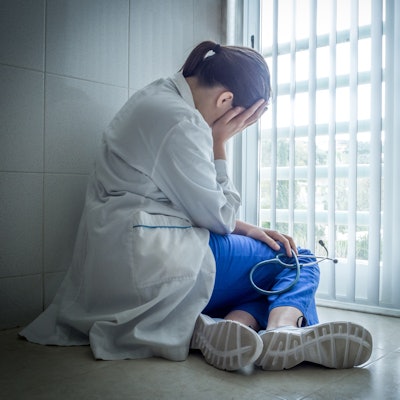 A radiologist in India committed suicide due to alleged persistent bullying at the hospital where she worked, according to an article in the Hindustan Times. Several doctors have been arrested in connection with her death, other reports indicate.
The February 7 article reported that Dr. Poonam Vohra committed suicide by hanging at her government residence in New Delhi. She was 52 and a consulting radiologist at Dr. Ram Manohar Lohia Hospital (RML Hospital). She had a husband and two children, according to the article.
Vohra left a suicide note in which she claimed that three physicians at RML Hospital had been "humiliating and harassing" her, the article stated. Vohra had reportedly initiated an inquiry against the doctors.
A separate article published on NDTV.com claimed that the three doctors were arrested for "abetting the suicide" of Vohra. It claimed that Vohra was on a hospital committee with two of the physicians that was investigating a case of an unspecified nature. Vohra also was on leave at the time of her death, according to the story.
Bullying and harassment in healthcare have been a major issue in recent years. Bullying in radiology in the U.K., specifically, was the subject of a special presentation in September 2018 at the U.K. Royal College of Radiologists (RCR) conference, where Dr. Paul McCoubrie presented the results of an RCR pilot study performed last year. Some 27% of respondents to a survey said they experienced persistent episodes of bullying or undermining behavior within the National Health Service.