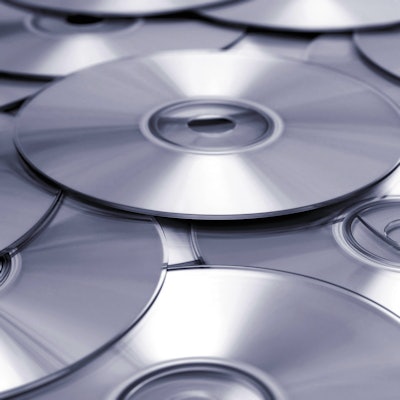 Ditching CDs and DVDs in favor of electronic medical image exchange can save health systems hundreds of thousands of dollars a year, according to research presented May 26 at the Society for Imaging Informatics in Medicine (SIIM) annual meeting.
After implementing an initiative dubbed #DitchtheDisk in 2020, Yale New Haven Health System in Connecticut saved over $650,000 in 2020 and is on pace to save over $1 million in 2021, according to Jonathan Siriano, ITS manager for imaging and clinical applications.
"By investing in an electronic image exchange solution, any healthcare institution can transform their imaging exchange processes from a physical media exchange to a digital media exchange," Siriano said. "And they'll realize cost savings immediately, reduce wait times, and really show an overall improved performance in patient outcomes and satisfaction."
In 2019, Yale New Haven Health System burned over 142,000 CD-ROMs/DVD-ROMs across all of its campuses to provide imaging studies to patients or an offsite healthcare facility. At an average cost of $3.95 for a disk with a color label, this service produced over $550,000 in direct costs, not including the full-time equivalent (FTE) cost for film library staff to perform the work or the shipping costs for mailing the media, Siriano said.
To break this cycle of depending on physical media, the group leveraged IT resources, infrastructure, and interfaces to implement and utilize software (PowerShare, Nuance Communications) designed to exchange sensitive imaging and reporting data between the healthcare system, patients, and external providers, according to Siriano.
Yale New Haven also developed workflows, policies, and procedures dictating the manner in which imaging and reporting data can be exchanged with patients and external providers.
"Both of these steps were very laborious and time-consuming, but in the long run well worth the time investment," he said.
Training initiatives were also important to ensure that the exchange of images and reports would be performed using the approved electronic workflow as much as possible, he said. What's more, an outreach program was needed to other healthcare systems in their region to set up secure connections for health information exchange, Siriano said. That effort is still ongoing.
After adopting electronic image exchange, the health system sent over 165,000 imaging studies electronically to patients and providers in 2020 -- saving over $650,000, according to Siriano.
What's more, the health system now expects to double the number of studies exchanged electronically in 2021. At their current pace, over 350,000 studies are expected to be electronically transmitted in 2021, representing cost savings of over $1 million, Siriano said. That figure also doesn't account for mailing costs or the FTE time saved from not burning disks.
The health system now plans to take the zero CD initiative one step further by empowering patients to manage their imaging studies via the healthcare system's electronic health record (EHR) software. A process is being developed to enable patients to download, view, and share imaging studies directly from their EHR portal account, Siriano said.
"This not only reduces the time spent by the healthcare system on the patient as far as communication and obtaining the physical data, but it truly makes the patient feel empowered and that they're driving their healthcare experience," Siriano said.