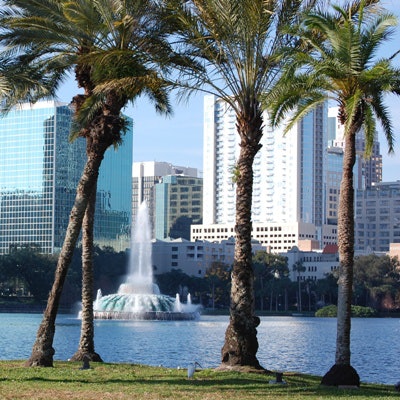 ORLANDO, FL - Interactive multimedia radiology reports better meet the needs of clinicians than traditional text-based reports, while radiologists benefit from greater efficiency, according to a presentation by researchers from the U.S. National Institutes of Health (NIH) at the Healthcare Information and Management Systems Society (HIMSS) annual conference.
"We wouldn't do them if they weren't effective," said Dr. Les Folio, lead CT radiologist and senior research physician at the NIH Clinical Center.
After using interactive radiology reports for the past four years, the NIH Clinical Center has realized myriad benefits, including improved consistency of quantification, higher concordance of target lesions with oncologist records, and faster extraction of measurements by oncologists, according to Folio. NIH also believes these reports will support the training of new artificial intelligence (AI) algorithms.
Folio and Dr. Cree Gaskin of the University of Virginia (UVA) Health System shared their respective institution's results from using interactive multimedia reports during a Tuesday session. Reporting on UVA's experience can be found in part 1 of our coverage.
The NIH Clinical Center and UVA have collaborated with Carestream Health on interactive multimedia software that performs many of these functions.
Meeting radiologist, clinician needs
Surveys of referring physicians at the NIH Clinical Center show that interactive reports meet their needs, Folio said.
"[Hyperlinks] are intuitive and require no training for referring clinicians," he stated.
Radiologists require only minimal instruction to create these reports, Folio continued. The use of hyperlinks also increases efficiency and decreases reporting time. What's more, the hyperlinks provide data for analytics and population health studies.
"The data that are generated for, say, a lung cancer trial would be about 50,000 data points that are all digital and can be exported, where a lot of places [those data points are] handwritten," he said. "It's a lot better to have digital data transfer from a population health perspective."
The NIH researchers reported in 2017 that multimedia radiology reports can enhance tumor tracking over time. In that study, they found interactive reports were more concordant with oncologist reports, compared with traditional text-based radiology reports, and were about three times faster for extracting measurements.
More efficient, fewer errors
There are fewer errors and duplicate efforts, there is less cross-checking, and there is no need to dictate measurements, series numbers, or images, according to Folio.
"We find that we're more efficient because we're using them," he said. "Even if it does take a little more time upfront, the overall time saved is tremendous."
Visiting residents start using hyperlinks the first day they begin working at the center, Folio said.
"By the afternoon, they are dictating [reports from] complex cancer patients using these hyperlinks, and they love them," he explained.
The interactive reporting software has led to more informative and consistent interactive reports, as well as improved concordance between target lesion selection and measurement, Folio said. Tumor measurement data are also easily exported from tables, he added.
Similar to UVA' s experience, radiologists immediately implemented hyperlinks shortly after the capability was implemented. The variation in usage among radiologist subspecialty and imaging modality was also similar to UVA's results; body radiologists adopted the reports more than neuroradiologists, and there was greater adoption for CT and PET/CT than MRI, according to Folio.
Overall adoption was higher at NIH than at UVA, though, likely due to the emphasis on image quantification required in clinical trials, he said.
Work-in-progress efforts
The NIH Clinical Center is also working with UVA on research to assess the value of bookmarks and report hyperlinks by analyzing click-through rates by radiologists and referring clinicians. Click-through rates offer an objective measure of report value, Folio said.
The researchers have already performed an initial analysis of click-through behaviors by body radiologists, and results from other radiologist subspecialties and clinicians are pending, according to Folio.
The labeled data that these interactive hyperlinked reports provide will also be useful for enhancing AI research, Folio noted.
"These [hyperlinks to annotations] will enhance machine learning," he said.