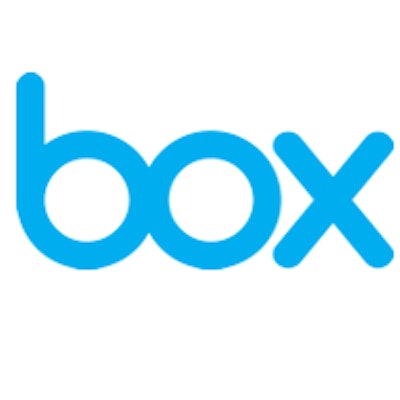 Market interest in cloud-based image sharing has drawn the attention of cloud storage provider Box. Continuing its expansion into healthcare, Box has moved to acquire cloud-based RIS/PACS software developer MedXT.
Terms were not disclosed for the deal, which is expected to close in November. For Box, the acquisition would add native DICOM image viewing capabilities to its HIPAA-compliant cloud file-sharing service, which aims to assist healthcare clients in storing, sharing, and collaborating on medical documents and files.
An early partner in Box's OneCloud mobile app integration program, MedXT had integrated its technology with Box's platform to provide native previews of DICOM images. Based on the positive response from its healthcare user base, Box elected to purchase MedXT to more deeply integrate its technology into Box, said Missy Krasner, managing director of healthcare and life sciences at Box.
"The power of the cloud [for] collaboration across the healthcare industry, and especially in care coordination, is huge," Krasner told AuntMinnie.com. "MedXT's DICOM viewer will be a fantastic addition to our platform."
In line with its belief that sharing data at the point-of-care will significantly improve quality of care and patient outcomes, Box will focus MedXT's technology on providing cloud-based image access and on ways to collaborate (such as annotations) and share images securely, Krasner said.
"Image management is just starting to leverage both mobile and the cloud, and we feel that it's a good time to provide this service as a part of Box," Krasner said. "We expect a lot of innovation on this front in the future."
Box said the MedXT core technology, including the DICOM viewer, will be incorporated into the Box platform to enable native storage, previewing, and sharing of DICOM images.
A San Francisco start-up, MedXT leveraged consumer-oriented information technologies to provide a cloud-based RIS/PACS featuring an HTML5-based universal image viewer and cloud storage handled primarily by Amazon Web Services.
Once the deal is finalized, Box cloud and infrastructure will serve as the primary storage for the new DICOM viewer in Box, Krasner said. Current MedXT customers will also have the opportunity to access their historical data from MedXT during the transition from MedXT's current platform to Box.
"We're not ready to announce a timeline for when the new DICOM viewer service will be available for Box customers, but we will be offering updates in the coming months," she said.
MedXT co-founder and CEO Cody Ebberson and co-founder and Chief Technology Officer Reshma Khilnan will join Box's engineering organization once the deal is complete. Their first priority will be to integrate MedXT's technology into the core Box service, Krasner said.
While focusing at the moment on providing a native DICOM image viewing experience in Box, the company plans to continue adding to its capabilities for handling medical images.
"We look forward to working with other industry partners, as well, to help us with other key parts of the medical imaging ecosystem, such as automated data capture of DICOM files from onsite devices, for example," Krasner said.