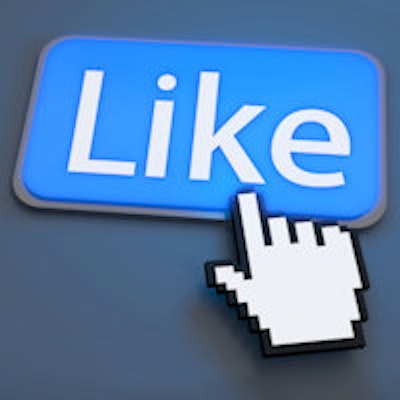 More now than ever before, radiologists need to become visible to patients. A strong social media presence is a vital component of a strategy to facilitate patient-centered care, according to Dr. Safwan Halabi of Henry Ford Health System, who provided 10 tips for social media engagement.
Because patients are increasingly relying on social media tools when making healthcare decisions, it would be wise for radiologists to have an active presence on all of the major social media platforms, Halabi said. He shared tips for patient-centered care and social media during a session at last week's Society for Imaging Informatics in Medicine (SIIM) annual meeting in Long Beach, CA.
Unaware of radiologists
Patients generally aren't aware of the role radiologists play in their care. In the past, surveys and focus groups have found that the public is unaware of the education and training radiologists receive, and they do not understand that radiologists are physicians and experts in medical imaging, Halabi said.
Previous attempts at raising the profile of radiologists have focused on their expertise and training, rather than their ability to communicate with patients.
"What's happening now is that patients are looking for physicians who will hold their hand and tell them and guide them on what to do," he said. "If you're going to reach out to patients, you're not going to differentiate yourself from hospital X across the street by how many machines you have or how many accumulated years of radiologist experience you have. You're going to have to show something else."
Patient-focused radiology has been a point of emphasis in recent years, highlighted by the American College of Radiology's (ACR) Imaging 3.0 campaign and RSNA's Radiology Cares pledge. In addition, a September 2012 ACR Bulletin article discussed what radiologists would want as patients: the information to choose, the right examination, a safe examination, and effective communication and correctly interpreted results, Halabi said.
Social media
These initiatives are occurring as patients are increasingly using social media technologies for health-related matters. PricewaterhouseCoopers' Health Research Institute (HRI) recently found that one-third of consumers use social media sites and online forums for these purposes. They are seeking medical information, tracking and sharing symptoms, and broadcasting how they feel about doctors, drugs, treatments, medical devices, and health plans, according to Halabi.
Furthermore, HRI reported that four in 10 consumers said they have used social media to find health-related consumer reviews. In addition, one in three has sought information related to other patients' experiences with a disease, one in four has posted about his or her health experience, and one in five has joined a health forum or community.
HRI also found that 45% of consumers said their use of social media would affect their decision to get a second opinion, and 41% said it would affect their choice of a specific doctor, hospital, or medical facility. In addition, 34% of consumers said social media would affect their decision about taking a certain medication, and 32% said it would affect their choice of a health insurance plan.
"I urge you to Google yourself, Google your practice, and Google the people in your practice," he said. "What are the first things to show up? You will see things like Healthgrades, and there are some interesting things that patients and people will post about you that you will have no idea even exist if you don't search for it."
10 tips for patient-centered care
Unsurprisingly, social media strategies therefore figure prominently in Halabi's top 10 tips for radiologists seeking to provide patient-centered care:
Leverage the personal health record (PHR). The PHR allows radiologists to connect with patients using the electronic health record, and it can be used to release radiology reports, labs, and notes to patients. Patients can also schedule radiology exams and communicate with their physicians, including their radiologist, using a PHR, Halabi said. He used the Henry Ford System's MyChart PHR as an example of this model.
Give out your business card. Halabi suggests trying to meet at least one patient and/or colleague each clinic day, for instance. This should include providing your direct phone number, email address, and LinkedIn and Doximity profiles.
Provide a direct phone number and email in your radiology report. This will allow patients to contact radiologists directly if they have any questions about the report.
Share images. Halabi referred to RSNA's Image Share project as an example of image sharing in action. Patients may also soon request the ability to upload images to social media. He noted that one company, Paxeramed, has begun including social media links in its PACS software to allow uploading of key images to Facebook or Box.com.
Keep content fresh and diverse. Use all outlets of social media and allow guests to easily leave comments about their visit, good or bad, Halabi advises. Because every social media channel seems to have its own type of user, it's a good idea to be on every major platform, including YouTube, Facebook, Twitter, LinkedIn, Google Plus, Pinterest, and Instagram.
Use pictures and video. This could include creating content or sharing videos from RadiologyInfo.org to provide guidance and instructions for patients before they undergo radiology procedures.
Get patient input. Include patients in decision-making and marketing decisions, according to Halabi. This could include patient advisory councils and holding contests for best slogan, for example.
Get input from colleagues and staff. Halabi suggests recruiting department staff and colleagues to develop and curate content.
Be transparent. It's important to share both successes and failures; social media can help provide transparency to patients, Halabi said. It's never easy to do, but personally and publicly apologize when mistakes are made. And do it right: Apologies that accept responsibility are more effective than simply expressing sympathy. (However, sincere expressions of sympathy can have many of the positive effects of apologies that accept responsibility, although not to the same degree, Halabi noted.)
Evolve. Halabi advises radiologists to keep up with the newest social media formats and to be ready to communicate with patients and accept communication from them. He also recommends providing patients with image-rich and data-rich radiology reports, and allowing them to download, store, and share their imaging in the cloud.