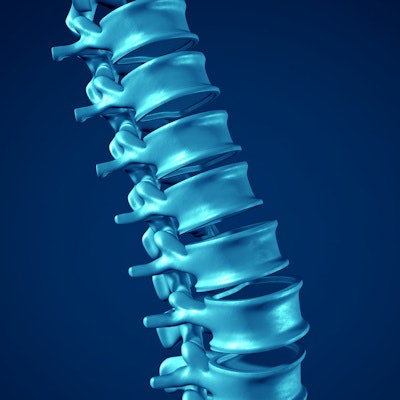 Swiss imaging software developer Medimaps Group announced it has raised $20 million in financing, which it plans to use to support the commercialization of its artificial intelligence (AI) software for bone health and to expand its product offerings.
The $20 million financing round was led by Swisscanto Invest by Zürcher Kantonalbank. Medimaps said that last November the U.S. Centers for Medicare and Medicaid Services (CMS) assigned a Current Procedural Terminology (CPT) code for its osteoporosis assessment with the company's trabecular bone score (TBS) software. This past July, Medimaps received approval for reimbursement to begin January 1, 2022.
The TBS software provides information about the quality of bone. This has the potential to improve upon traditional bone mineral density measurement, which assesses the quantity of bone, according to the company. A more detailed assessment could help ensure that high-risk patients are diagnosed early, when there is time for intervention, Medimaps said.