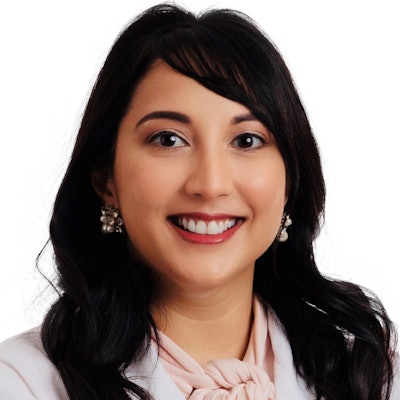 From mammography to ultrasound, artificial intelligence (AI) offers a variety of advantages for breast imaging. With breast ultrasound, for example, the use of an AI algorithm cut in half reading time for radiologists. Dr. Amy Patel discusses her practice's experience with AI for breast ultrasound.
Patel's radiology group found that their use of AI for breast ultrasound saved time for each case they interpreted, improving their throughput and volume of diagnostic cases and reducing waiting times for both patients and physicians. What's more, breast ultrasound AI has improved their diagnostic confidence.
Patel is medical director of women's imaging at Liberty Hospital in Liberty, MO, and is assistant professor of radiology at the University of Missouri-Kansas City School of Medicine.