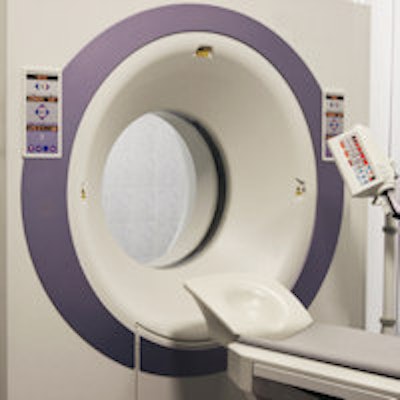 A new study at the University of Michigan aims to speed up image processing for low-dose CT lung cancer scans in the hopes of reducing reconstruction times to just a few minutes, which should result in lower radiation doses to patients.
The $1.9 million study is being funded by the U.S. National Institutes of Health (NIH). The researchers hope to reduce 30- to 60-minute image processing times to a few minutes using multicore computing, in which computer processing is divided between multiple processors.
Today's smartphones, laptop computers, and tablets take advantage of multicore processing, but current CT algorithms predate its wide availability, leaving them stuck in the computational slow lane. Jeffrey Fessler, PhD, a professor of electrical and computer engineering at the university, will lead efforts to develop new algorithms that divide the load among several processors, allowing each to handle a specific region. The image is then cobbled together at the end of the process.
The group believes the method could cut chest CT radiation from about 2 mSv to between 0.24 mSv and 0.4 mSv. In comparison, the annual average exposure to background radiation is 3.2 mSv.
The patients in the study all agreed to undergo two chest CT scans: one at 80% of the regular radiation dose and another at 20%. This allows the matched scan sets to be analyzed and the higher-dose images compared to the low-dose ones to evaluate the quality of advanced reconstruction efforts.
If these efforts are successful, ultralow-dose CT and fast image processing could become the norm, benefiting lung cancer screening patients and also those receiving CT for other indications, according to the researchers.