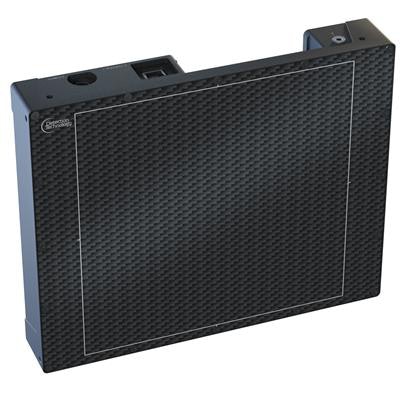 X-ray digital detector developer Detection Technology has introduced a new x-ray flat-panel detector for use in image-guided surgery.
The X-Panel 2222s series was developed for C-arm x-ray systems and has been optimized for mobile and mini C-arms. The company's complementary metal-oxide-semiconductor (CMOS) technology supports its digital flat-panel detectors, which enable a larger field-of-view in small systems, a useful feature during image-guided surgery in sports medicine, orthopedic, and podiatric imaging.
The series features a high-resolution zoom mode with native 100-µm pixel pitch, ultralow noise with close to 1 analog-to-digital unit (ADU) temporal dark noise (@14bits), and a large active area of 222 x 216 mm, according to the company. Furthermore, a fast sensor provides up to 60 full frames per second through 5 gigabit Ethernet (GigE).
Detection Technology will showcase the 2222s at the RSNA 2021 meeting and plans to provide engineering samples in the first half of next year.