Minnies finalists, page 2
Best Radiologic Technologist Training Program
Johns Hopkins University, Baltimore, MD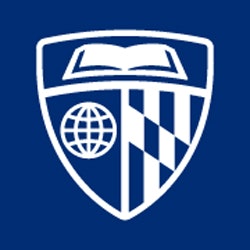 Johns Hopkins is always a strong contender in the Minnies for Best Radiologic Technologist Training Program, last winning the award in 2013.
The program trains close to 50 students in radiography, diagnostic sonography, and nuclear medicine, with training ranging from 18 months in radiography and nuclear medicine to 14 months in sonography. It also offers advanced programs in CT and MRI that run five and six months, respectively.
The technologist program also benefits from its affiliation with Johns Hopkins and its well-known radiologist training program.
Weber State University, Ogden, UT
Like Johns Hopkins, Weber State has appeared frequently in past Minnies competitions for Best Radiologic Technologist Training Program, and won the award outright in 2012. Perhaps it's fitting that Weber State made the cut as a finalist this year, which marks the radiologic sciences program's 50th year since its founding in 1966.
Led by Robert Walker, PhD, Weber State offers technologist training at three levels: associate, bachelor's, and master's degrees. It trains approximately 200 students each year in its Bachelor of Science program and touts its high pass rate on national certification exams, at close to 95%.
Weber State in 2010 began offering a Master of Science in Radiologic Sciences (MSRS) program, which enables participants to focus on education and research or on advanced clinical practice.
Most Significant News Event in Radiology
American Board of Radiology to eliminate 10-year maintenance of certification exam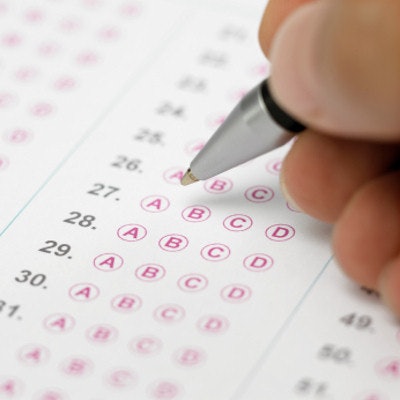 When it comes to fear and loathing in radiology, nothing tops the board exam. The only good thing about it was that you only had to pass it once on your path to becoming a radiologist.
That is, until the arrival of maintenance of certification (MOC). MOC is a controversial concept that calls for physicians to prove they are keeping their skills current, through exercises such as passing a new exam every 10 years. Physicians no matter the specialty hate MOC, and radiology has been no exception.
The American Board of Radiology (ABR) has been tasked with implementing the MOC concept in radiology. Initially the ABR, like other medical specialties, set up a process that required radiologists to take a board-like proctored exam every 10 years to demonstrate continued competence. But cracks began appearing in the MOC facade, driven by physician opposition.
The other shoe dropped in May 2016, when the ABR announced it was dropping the idea of a proctored exam in favor of a "continuous assessment" system that could involve weekly emails with questions designed to prove competency -- an approach already being tested in urology. The ABR is still working out the details, but as it does, radiologists across the U.S. are breathing a sigh of relief.
Rise of artificial intelligence and machine-learning systems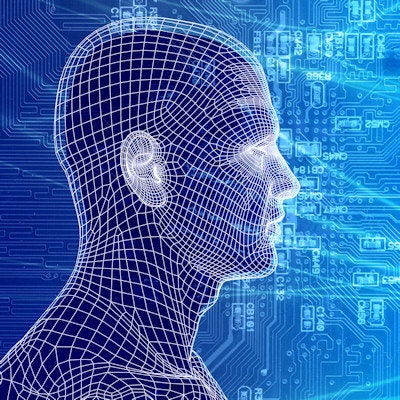 Radiology is no stranger to information technology, and indeed an early form of artificial intelligence (AI) -- computer-aided detection (CAD) -- has been used in the specialty for over 15 years, primarily to analyze screening mammograms.
But today's AI is a whole new animal. While various vendors are approaching AI from different angles, most want to go beyond CAD to provide radiologists with a wide range of clinical information on patients to support them in rendering a diagnosis. The most prominent example of this trend is Watson Health, the initiative launched in 2015 by information technology firm IBM to commercialize its Watson AI technology.
It's no surprise that the rise of AI and machine learning is prompting soul-searching within medical imaging, as radiologists wrestle with the question of whether their jobs are headed for the same fate as Uber and Lyft drivers in the next five years -- replaced by computers. Some see AI as a boon on the immediate horizon that will free radiologists from the drudgery of mindless tasks and enable them to focus on patients, while others believe that for various reasons AI won't be replacing radiologists anytime soon.
Only time will tell.
Biggest Threat to Radiology
Commoditization of radiology services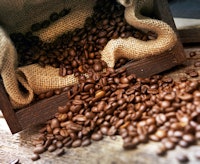 The trend toward commoditization of radiology services first appeared on the list of Minnies candidates only in 2014, but it's been selected by our expert panel as the "winner" of the Biggest Threat to Radiology category in each of the past two years -- a sign of how quickly this threat has developed.
There are multiple reasons why radiologists feel threatened, ranging from rapid changes in information technology that enable imaging scans to be read from practically any location with a high-speed internet connection, to reimbursement changes that are putting severe pressure on payment rates for scans. Patients are even beginning to ask about scan pricing as more payors require hefty co-pays.
There's no easy solution to the commoditization dilemma. Radiologists are being told they can buck the trend by adding value to what they do, such as by interacting directly with patients. But it's not clear that this proposed solution will work -- or is even desired by patients.
Imaging informatics technology could offer a way out, through virtual consultations with referring physicians or via patient portals through which imaging results can be communicated to patients.
Nurse practitioners reading medical imaging exams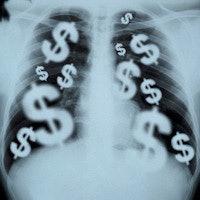 In past Minnies competitions, the issue of turf battles with referring physicians reading imaging studies frequently popped up as one of the biggest threats to radiology. This year is different, primarily due to a developing story that hit the headlines in June.
The article detailed a proposal by the U.S. Department of Veterans Affairs (VA) to allow advanced-level nurses to conduct certain medical duties previously reserved for physicians -- including ordering, performing, and interpreting laboratory and imaging studies. Called "full practice authority," the concept has been the focus of a major lobbying effort by nurse practitioner groups trying to expand their scope of practice.
The VA claims that the proposal would align the healthcare system with state licensure rules and other federal health services on duties for advanced-level nurses. But groups such as the American College of Radiology and other physician specialty organizations believe the change would represent a major intrusion on physician practice that could affect the quality of care for America's military veterans.
The VA is currently mulling the proposal after closing a 60-day comment period on July 25. How they will decide is anyone's guess.
Hottest Clinical Procedure
3D printing of internal anatomical structures
Last year was the first time 3D printing made the list of Minnies candidates, and one year later the technology is already a finalist for Hottest Clinical Procedure.
The stunning rise of 3D printing in the Minnies parallels how quickly the phenomenon has taken over healthcare, both in radiology and in other medical specialties. Some market projections predict that 3D printing in healthcare will be worth more than $2 billion by 2020 -- a mere four years away.
3D printing offers the promise of custom-printed structures such as orthopedic implants that are tailored to the recipient's anatomy, as well as the ability to better plan surgeries by printing organs that surgeons can manipulate and interrogate in advance. Medical imaging is the critical foundation of 3D printing, acquiring the data necessary to create such anatomically precise models.
Digital breast tomosynthesis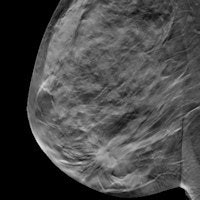 Digital breast tomosynthesis has had a remarkable run as radiology's Hottest Clinical Procedure in the Minnies, winning the category for five years in a row, from 2010 to 2014, until it was dethroned by CT lung cancer screening last year.
Tomosynthesis is back in the mix in 2016, however, perhaps reflecting growing clinical evidence that supports the effectiveness of the technology (a study on tomosynthesis is also a candidate for Scientific Paper of the Year, below). Research studies in 2016 focused on using the 3D mammography technique in a screening role, where it has shown the ability to detect more cancers while recalling fewer patients. It has also shown promise in countering x-ray mammography's historic Achilles' heel in dense breast tissue.
Particularly intriguing is the idea of synthesized tomosynthesis, in which a 2D image is created from 3D tomo data. Such synthesized 2D images would obviate the need to acquire separate conventional mammography to accompany the 3D data, reducing the amount of radiation delivered during a tomo exam. Indeed, Pennsylvania researchers validated the technique in a study published in Radiology in July.