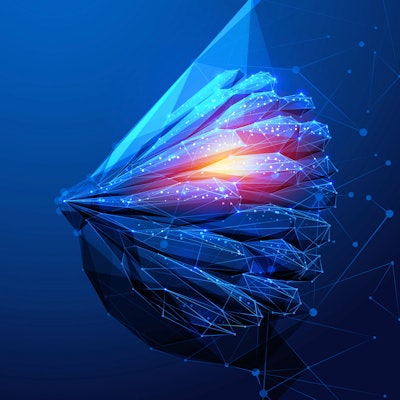 The U.S. Preventive Services Task Force (USPSTF) has released new draft recommendations for breast cancer screening that endorse biennial screening with mammography beginning at age 40 for all women.
Previously, the task force recommended that women in their 40s make an individual decision about when to start screening. This included taking into account their health history, preferences, and how they value the different potential benefits and harms.
The USPSTF upped their new recommendation from a C grade to a B grade for women in their 40s, saying that new and inclusive research prompted the decision. The B grade means the task force recommends that clinicians provide eligible patients with the service, and that "at least fair" evidence has been shown for improving patient outcomes, with the benefits outweighing the harms. A C grade meanwhile means no recommendation for or against any service reviewed by the task force, with the balance between benefits and harms being "too close" to justify a recommendation. However, this also indicates that "at least fair" evidence shows potential health improvement.
A review conducted by researchers from Kaiser Permanente supported the updated recommendation for breast cancer screening.
"While we have consistently recognized the life-saving value of mammography, the science has become even more clear about when it is beneficial," the task force wrote.
The USPSTF is also calling for studies focusing on the topics of supplemental imaging and breast cancer screening for women of different ethnic and racial backgrounds, saying that new research in these areas can help the task force build on its recommendations.
While the task force said there is not enough evidence to recommend for and against additional screening for women with dense breasts via breast ultrasound or MRI, it "urgently" called for research in this area.
"These women deserve to know whether and how additional screening might help them stay healthy," the USPSTF wrote.
The task force is also calling for more studies to better understand whether Black women could potentially be helped by different screening strategies.
"Black women are 40 percent more likely to die from breast cancer than white women and too often get aggressive cancers at young ages," the task force wrote. "Ensuring Black women start screening at 40 is an important first step, yet it is not enough to improve these inequities. It's important that healthcare professionals involve patients in a conversation on how best to support them to ensure equitable follow-up after screening and timely and effective treatment of breast cancer."
The draft recommendations are available for public comment from May 9 to June 5, 2023. People can submit comments on the draft recommendation by visiting the "Public Comments and Nominations" section of the USPSTF website. The process includes responding to specific questions and providing feedback in open text fields.