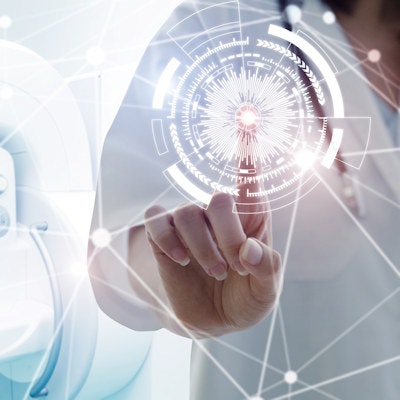 With fewer mammograms during the COVID-19 pandemic came fewer breast cancer treatments, including surgery and reconstruction, according to a study published February 23 in the Journal of Plastic, Reconstructive & Aesthetic Surgery.
However, researchers led by Dr. Carter Boyd from New York University (NYU) Langone also found in their single-center study that screening and treatment volumes quickly returned to prepandemic levels in the summer of 2020 after reaching their lowest point in April that same year. That trend continued as volumes increased by 15% in the fall of 2020 compared with 2019's numbers.
"While it is reassuring that volumes have rebounded in 2021, efforts must be made to emphasize screening and treatment procedures in the face of subsequent surges, such as that recently attributable to the delta and omicron variants," Boyd et al wrote.
The pandemic caused breast screening facilities to temporarily close in the spring of 2020 as COVID-19 cases surged. This meant that many women had to miss or delay getting their mammograms. Recent research suggests that this will lead to increases in subsequent breast cancer mortality over the next decade.
"It is critically important to understand how screening delays created by the COVID-19 pandemic may affect both short-term and long-term oncologic outcomes for patients with breast cancer," the study authors wrote. "Furthermore, it is important to characterize how these delays affected breast reconstruction in these patients."
Boyd and colleagues wanted to find out how much the pandemic affected breast cancer screening, treatment, and reconstruction procedures at NYU's Hansjörg Wyss Department of Plastic Surgery. They looked at chart data listing the number of mammograms, lumpectomies, mastectomies, and breast reconstruction operations performed from January 1, 2019, to June 30, 2021.
The team found that the number of mammograms decreased from 180,813 in 2019 to 160,343 in 2020, a decline of 11.3%. The center performed 87,343 mammograms in the first six months of 2021. While final 2021 numbers were not included in the study, the researchers wrote that it was on pace to complete 174,686 for the entire year.
Oncologic breast surgeries and reconstructive surgeries also declined between 2019 and 2020 by 6.8% and 11%, respectively.
While April 2020 saw the lowest mammography volume during the pandemic, summer months saw more promise. The study authors wrote that mammography volume returned to prepandemic levels in June and July 2020 and was 15% higher than in 2019 by the October to December months.
Rebounds were also seen with oncologic breast surgeries and breast reconstruction volumes. The researchers found that 24.6% more surgeries were performed in May 2020 compared with May 2019. Two-stage implant reconstruction and immediate autologous reconstruction, meanwhile, decreased during the pandemic by 27% and 43%, respectively.
For all pairwise comparisons, the team found no significant difference in the number of mammograms, breast cancer surgeries, and breast reconstruction cases performed between March and May in 2019, 2020, and 2021.
The authors wrote that while these trends will need to be evaluated in the long run, these results could help inform patients and providers in addressing COVID-19 surges.
"As subsequent surges of COVID-19 cases may continue to affect the healthcare communities, a collaborative effort must be made to minimize the risks of delayed detection and treatment of breast cancer and the psychosocial impact of deferred breast reconstruction," they added.