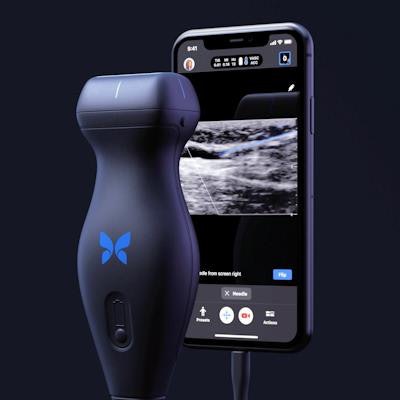 Point-of-care ultrasound developer Butterfly Network is slated to go public on the New York Stock Exchange through a merger with Longview Acquisition in a deal valued at $1.5 billion.
The combined company is expected to have an estimated $584 million in cash after closing, according to a press release. Butterfly Network founder Dr. Jonathan Rothberg will become the chairman of the combined company as well as Butterfly's largest controlling shareholder.
Longview is an affiliate of healthcare investment firm Glenview Capital Management, which is expected to own, along with its affiliates, 7.6% of the combined company's outstanding shares at closing. Longview's chair and CEO of Glenview, Larry Robbins, will join the board of the combined company.
The merger is expected to close by the end of the first quarter of 2021, the firms said.