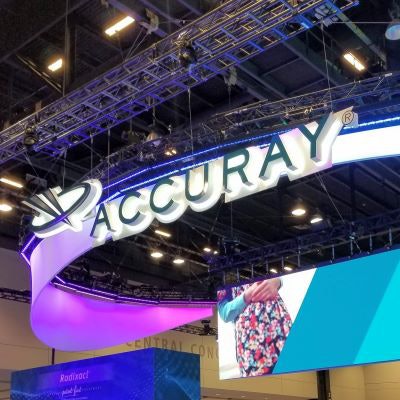 Accuray is highlighting clinical results that show that, compared to surgery, stereotactic body radiation therapy (SBRT) better preserves urinary continence and sexual function in men with localized prostate cancer.
The study is called PACE-A (PACE - Prostate Advances in Comparative Evidence) and is being led by the U.K.'s Royal Marsden National Health Service (NHS) Foundation Trust and the Institute of Cancer Research in London. Results were presented at the recent American Society of Clinical Oncology Genitourinary Cancers Symposium (ASCO GU) in San Francisco.
The research included 123 men from 10 U.K. centers, 59 of which were treated with SBRT and 50 with surgery. At two years, 4.5% of the men treated with SBRT reported needing to use urinary pads for incontinence, compared with 47% of those treated with surgery; the study also found that patients treated with SBRT reported better sexual function after two years than those treated with surgery, Accuray said.