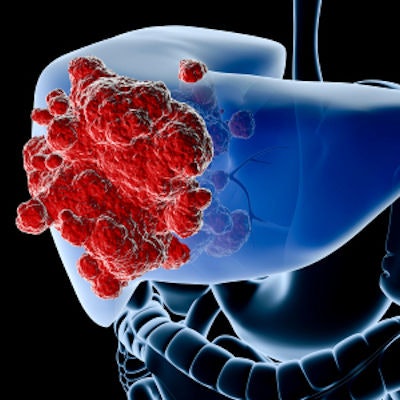 The American Society for Radiation Oncology (ASTRO) has issued its first clinical guideline for using external-beam radiation therapy (EBRT) to treat adults with primary liver cancers.
The guideline addresses optimal EBRT dosing, techniques, and treatment planning for patients with hepatocellular carcinoma (HCC) and intrahepatic cholangiocarcinoma (IHC), with a strong emphasis on multidisciplinary care.
Highlights from the guideline include strongly recommending EBRT as the following:
The first treatment for patients with HCC confined to the liver who are not candidates for curative therapy
A consolidative therapy for patients with incomplete responses to other liver-directed treatments
A salvage therapy option for patients with local recurrences after other treatment
Additionally, EBRT is conditionally recommended for patients with multifocal or unresectable HCC confined to the liver or macrovascular invasion, when sequenced with systemic or catheter-based therapies.
Furthermore, EBRT is conditionally recommended in the palliative setting for patients with symptomatic primary HCC and/or HCC that has invaded a blood vessel and as a bridging therapy prior to liver transplant or before surgery in carefully selected patients, according to the guidelines.
For patients with unresectable IHC, EBRT with or without chemotherapy should be considered, typically after systemic therapy. For patients with resected IHC and high-risk features, adjuvant EBRT is conditionally recommended, according to the guidelines.
The guideline, which was published in Practical Radiation Oncology, was based on a systematic review of articles published from January 2000 through February 2020.