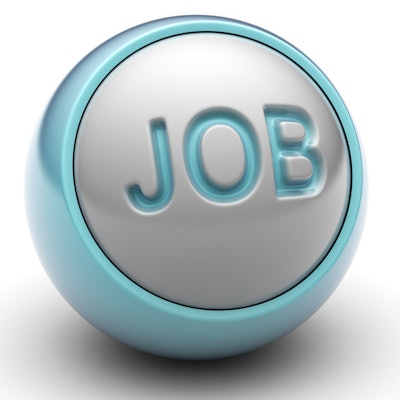 What can radiation oncology residents expect to find in the job market upon graduation? Much depends on whether they find employment in an academic setting or in private practice, according to research published online January 2 in the Journal of the American College of Radiology.
First-year attending radiation oncologists in private practice tend to earn more and have more time off than those in academics, according to the analysis of six years of surveys of radiation oncology resident graduates. However, they also have less free time during the week and reported fewer fringe benefits such as disability insurance, life insurance, and a retirement plan, concluded the researchers led by Dr. Trevor Royce of the University of North Carolina at Chapel Hill.
Since 1984, graduated radiation oncology residents have received the Practice Entry Survey through the directory of the Association of Residents in Radiation Oncology, the trainee branch of the American Society for Radiation Oncology (ASTRO). Employment outcome data and job market experiences gathered from these surveys are presented each year at the annual ASTRO meeting by senior author Dr. Terry Wall of radiation oncology group TRI in Kansas City, MO.
In this study, the researchers analyzed individual-level data available from surveys conducted from 2012 to 2017. Of the 294 recently graduated residents included in the analysis, 150 (51%) worked in an academic setting, and 144 (49%) were in private practice. Those in an academic setting had lower median indebtedness ($80,000) than those in private practice ($150,000).
Employment outcomes for graduated radiation oncology residents, 2012-2017
Academic setting
Private practice
Median expected annual salary
$280,000
$303,000
Received signing bonus
34.7%
60.4%
Received moving expenses
50.4%
73.2%
No time off each week
36.7%
64.6%
Paid vacation days
20
25
Received disability insurance
91.3%
61.1%
Received life insurance
81.3%
58.3%
Received a retirement plan
91.3%
71.5%
All differences were statistically significant (p < 0.01). The expected annual salary also increased significantly over the study period, climbing from a mean of $293,000 in 2012 to $325,000 in 2017. In 2017, the mean salary for graduated radiation oncology residents in private practice was $358,339, compared with $291,810 for those in an academic setting.
In other results, the researchers discovered that 22.8% of respondents found their jobs through the ASTRO Career Center (both online and in the annual meeting); 77.2% found their positions through other means, such as direct contact, personal connections, or cold calls.
Survey respondents also reported restrictive covenants in nearly 80% of contracts. These covenants caused problems for 6% of respondents after only a few months of practice; however, 8% were able to negotiate them out of their contracts, according to the researchers.
"These data can help inform the applicant and employer alike as to what the quantitative standard components are in a job offer and contract," the authors concluded. "They may help gauge the competitiveness of an offer as well as what to expect during the job hunt and interview process."