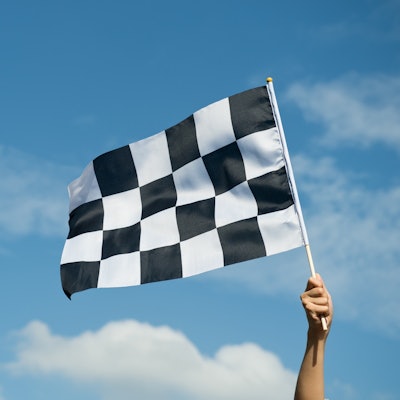 TORONTO - Portable MRI is proving to be a valuable tool at major sporting events -- including the Motorcycle Grand Prix (MotoGP) World Championship held in Valencia, Spain, in November of 2022.
The findings highlight how portable MRI is making the modality more versatile, according to an International Society for Magnetic Resonance in Medicine (ISMRM) presentation by doctoral candidate Teresa Guallart-Naval of the Universitat Politècnica de València in Spain.
"[Our] work demonstrates that portable MRI machines can aid the diagnostic capabilities of medical staff in sporting events and competitions," Guallart-Naval and colleagues noted.
Low-field, portable MRI features permanent or resistive, rather than superconducting, magnets, the team noted, which allow for a lightweight design. This type of portable MRI technology may lend itself to a range of applications, including the following:
Bedside and point-of care exams
Outpatient services
Emergency rooms and intensive care units
Out-of-hospital exams for residential and hospice care
Small clinics and rural areas
Penitentiaries
Sports clubs and school facilities
Field hospitals and military camps
Sporting events
The portable system was transported in a small truck, installed in the main surgery room of the race's medical facilities, and up and running 30 minutes later. The scanner weighs less than 250 kg (550 pounds) -- including its electronics and a wheeled mounting platform -- and runs from a wall outlet.
The researchers used the device to scan 15 race participants over the four days of the race; these participants included racers, track marshals, medical staff, safety car drivers, helicopter pilots, event and race control staff, and engineers. The team performed 21 exams that included participants with injuries and healthy controls. Of these, five were of wrists (four healthy and one injured); 10 were of knees (four healthy and six injured); and six were of ankles (three healthy and three injured). Eight of these injuries had been diagnosed before the event.
3D-STIR MRI imaging confirmed the following:
Bright volume between the scaphoid, trapezium, and trapezoid bones in the injured wrist
Bone marrow edema and gonarthrosis in two of the injured knees
An enlarged bony section of the heel near the Achilles tendon in two of the injured ankles and a bone fracture in one
"Out of eight low-field acquisitions on previously diagnosed lesions, only one was not detected by the circuit experts that evaluated our images," the group concluded. "This corresponds to a meniscus fracture, which may require higher spatial resolution than we currently achieve. Furthermore, we were able to detect a synovitis in the wrist which would have otherwise gone unnoticed to the MotoGP medical staff. Finally, no anomalies were detected in the scans performed on reportedly healthy volunteers."