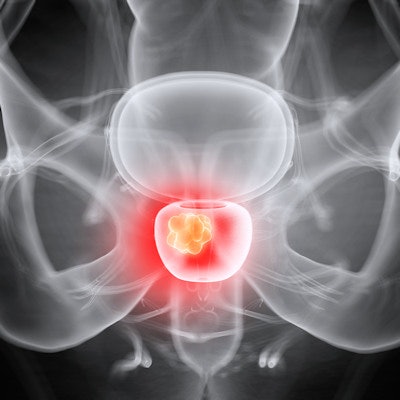 The American Urological Association (AUO) and the Society of Urologic Oncology (SUO) have issued a 2023 clinical practice guideline on the early detection of prostate cancer.
This guideline underscores the goal of detecting "clinically significant" cancer for initial and repeat biopsy. It was published April 25 and is available on the AUA's website.
"With this completely new AUA/SUO prostate cancer early detection guideline, clinicians will see the latest set of recommendations for individuals undergoing prostate cancer screening, or considering an initial/repeat prostate biopsy, as well as guidance regarding use of new biomarker and imaging technologies," wrote Dr. John Wei of the University of Michigan and chair of the guideline panel.
Prostate cancer is the most commonly diagnosed noncutaneous malignancy in American men. It is estimated that 288,300 patients will be diagnosed with prostate cancer and 34,700 deaths from prostate cancer will occur in the U.S. in 2023.
The guideline includes 35 recommendations intended to serve as a useful reference on effective evidence-based care relating to the early detection of the disease, including the following statements:
"When screening for prostate cancer, clinicians should use PSA as the first screening test."
"Clinicians may use magnetic resonance imaging (MRI) prior to initial biopsy to increase the detection of Grade Group (GG) 2+ prostate cancer."
"Radiologists should utilize PI-RADS in the reporting of multi-parametric MRI (mpMRI) imaging."
"For biopsy-naïve patients who have a suspicious lesion on MRI, clinicians should perform targeted biopsies of the suspicious lesion and may also perform a systematic template biopsy."
In addition, the authors noted that for populations at higher risk of being diagnosed with prostate cancer, such as those with a concerning family history of prostate cancer, Black ancestry, genetic risk, or elevated baseline PSA, targeted and more intensive screening warrants further investigation.
A summary of the guideline also appears in the Journal of Urology.