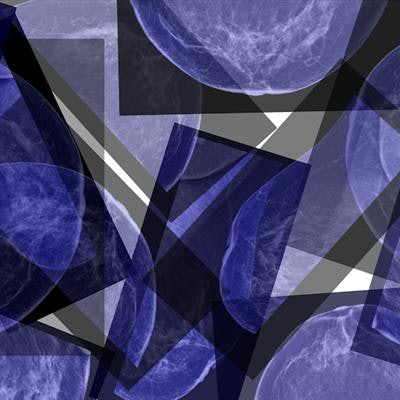 MRI shows promise as an effective way to identify recurrence of musculoskeletal soft-tissue sarcomas in patients who have undergone surgical treatment, a study published February 1 in the American Journal of Roentgenology has found.
The findings could translate into better patient outcomes, wrote a team led by Dr. Natalia Gorelik of McGill University Health Center in Montreal, Quebec, Canada.
Although soft-tissue sarcomas are relatively rare, up to a third of patients who do develop them experience local recurrence, usually within the first two years of treatment, and these recurrences are associated with high mortality rates, the group noted. MRI is used to stage musculoskeletal soft-tissue sarcoma treatment, but whether it is also effective for surveillance has been unclear.
"On one hand, MRI can detect local recurrences that are clinically silent," the authors wrote. "On the other hand, distinguishing between local recurrence and post-treatment changes can be challenging, potentially leading to additional testing, financial cost, and patient distress."
Gorelik and colleagues sought to address the question of MRI's efficacy for surveillance of musculoskeletal soft-tissue sarcomas via a literature review that included 19 studies on the topic. The studies were culled from Medline, Embase, Scopus, and Cochrane Central from the earliest available records through November 2022.
The group assessed these study results for proportion of local recurrence found on MRI and whether the MRI-based surveillance was low or high intensity (high-intensity surveillance was defined as a patient undergoing at least one surveillance imaging examination for low-risk tumors or at least three for high-risk tumors during the first two years after treatment).
A total of 612 local musculoskeletal soft-tissue sarcoma recurrences were found in the studies included in the research. The high-intensity MRI surveillance protocol identified 53% of these, while a low-intensity protocol only found 6%. Additionally, 58% of the 19 studies reported that the local recurrences found on MRI were "clinically occult."
High-intensity MRI surveillance was associated with better survival outcomes, the investigators reported.
"The usefulness of MRI surveillance may lie in its ability to depict local recurrences earlier, before they become symptomatic and when they are smaller and easier to manage, with decreased morbidity from reoperation," they said in a statement released by the American Roentgen Ray Society (ARRS).
Using MRI for surveillance of musculoskeletal soft-tissue sarcomas shows promise, but more investigation is needed, the team cautioned.
"When used at a high intensity, MRI-based surveillance can detect many clinically occult local recurrences," Gorelik said in the statement. "A survival benefit could be associated with imaging use, but further research is needed to evaluate the causality of any observed survival differences."