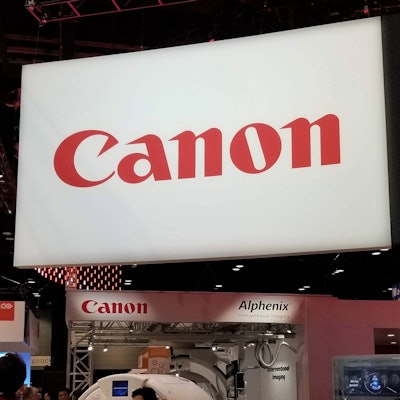 Canon Medical Systems USA has received 510(k) clearance from the U.S. Food and Drug Administration for its compressed Speeder technology for its Vantage Orian 1.5-tesla MRI scanner.
Compressed Speeder speeds up MRI scan times by using iterative reconstruction software to reconstruct full-resolution images from undersampled data. The technology can also help avoid unfolding error artifacts and can achieve higher resolution in 2D fast spin-echo acquisitions, according to the company.
Canon previously received 510(k) clearance for compressed Speeder for its Vantage Galan 3-tesla MRI scanner. The new clearance makes the technology available on the company's 1.5-tesla product line.
Canon noted that compressed Speeder is included in a new version of the company's M-Power software for Vantage Orian, which also comes standard with Canon Medical's Windows 10 and embedded cybersecurity tools. The software helps keep patient data secure with continuous patches and updates from Microsoft; it also includes whitelisting functions that give users access only to applications and processes for which they have been authorized.