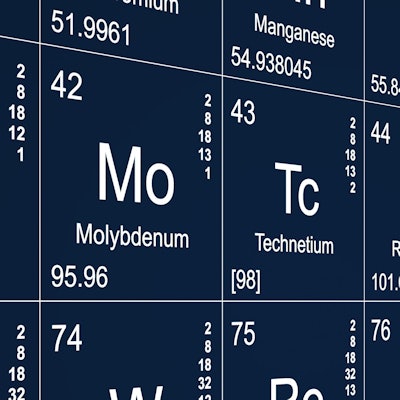 The U.S. Department of Energy Isotope Program (DOE IP) has added manganese-54 (Mn-54) to its product catalog.
Mn-54 is a component of radiotracers used primarily in preclinical PET imaging research in animals. The isotope is now listed in the DOE IP catalog and is available for purchase through its partnership with the University of Missouri Research Reactor Center.
"The DOE IP is filling a gap in the market as there are no other domestic producers of this radioisotope and thereby mitigating risk associated with supply chains from sensitive foreign countries," the DOE IP said.