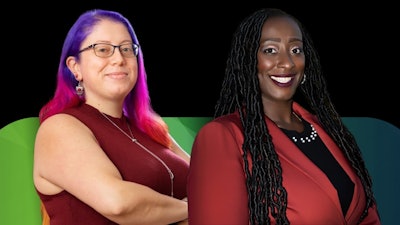 A project to increase the diversity of students participating in isotope production research at Lehman College in New York is the first one funded under a new $37 million initiative by the U.S. Department of Energy (DOE).
The DOE awarded funding to Melissa Deri, PhD, from CUNY's Lehman College and Vanessa Sanders, MD, of Brookhaven National Laboratory, through its Funding for Accelerated, Inclusive Research (FAIR) initiative.
"Advancing Lehman's radiochemical research capacity will greatly increase the number and diversity of students who are able to participate in and be exposed to isotope production science," the DOE said in a release.
The funding will be used to build high-impact research capacity and infrastructure at Lehman College by equipping radiochemistry laboratory facilities. It will improve the research and training capabilities on campus and enable more direct participation in isotope production projects, the DOE said.
The DOE launched the initiative this summer, with plans to fund 52 projects at 44 institutions to build research capacity, infrastructure, and expertise at institutions historically underrepresented in its office of science portfolio.