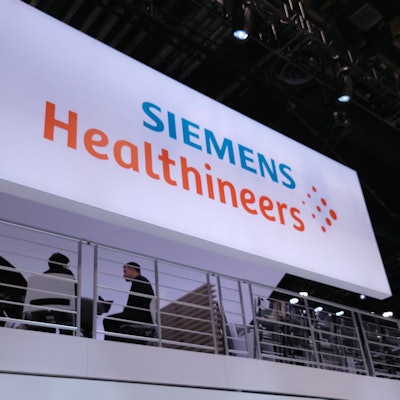 Siemens Healthineers has received Health Canada clearance for its Symbia Pro.specta SPECT/CT system.
The device includes low-dose CT of up to 64 slices and SPECT motion correction. It features Siemens' myExam Companion, a collection of automated tools that guide the user through system and patient preparation, image acquisition and reconstruction, and evaluation and postprocessing, according to the firm. Metal artifact reduction software is available as well.
The company first introduced it last year at the Society for Nuclear Medicine and Molecular Imaging (SNMMI) annual meeting in Vancouver, Canada.